Kim's Kids: 7-year-old C.J. is jumping to the chance to play with his Big Brother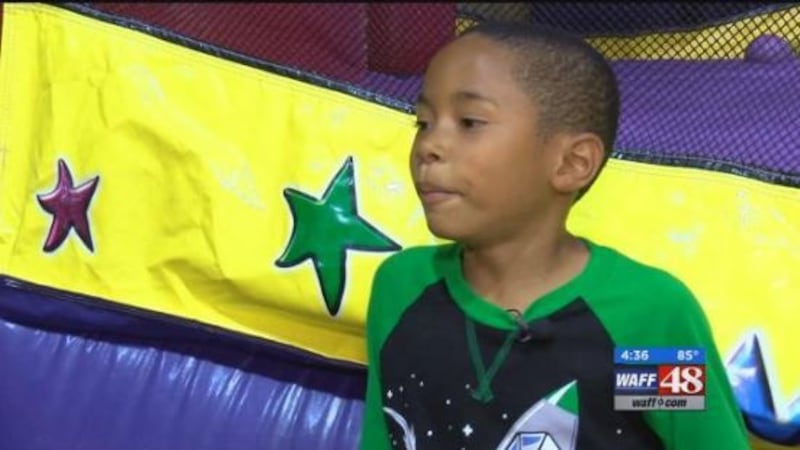 Published: Nov. 3, 2016 at 12:15 AM CDT
|
Updated: Nov. 3, 2016 at 4:58 PM CDT
HUNTSVILLE, AL (WAFF) - Seven-year-old Christian, or C.J., as he is called enjoys many things most boys his age like.
" I like to have fun , play video games and pretty much read."

C.J. also enjoys playing Pokemon and soccer.
Right now he is reading Treasure Island. And explains how The Buccaneers search for the hidden treasure.
"Jim Hawkins kept on searching in the cave to find it and then he found it," said C.J. "Then he saw Long John Silver standing beside the chest."
One of his favorite subjects in school is P.E. and he loves getting his exercise in at Pump It Up.
"It's cool!" he said about the indoor playground and jumping facility.

C.J. has siblings, but they don't live at home with him. He wants someone to hang with, and because he says every child deserves to be loved.
"I would like to read a book to him. Play with him. Well, if I ever do get to play on my tablet with him. I would like to here with him. That would be really fun," he said.
Copyright 2016 WAFF. All rights reserved.