Kim's Kids: Angel wants to play video games with his Big Brother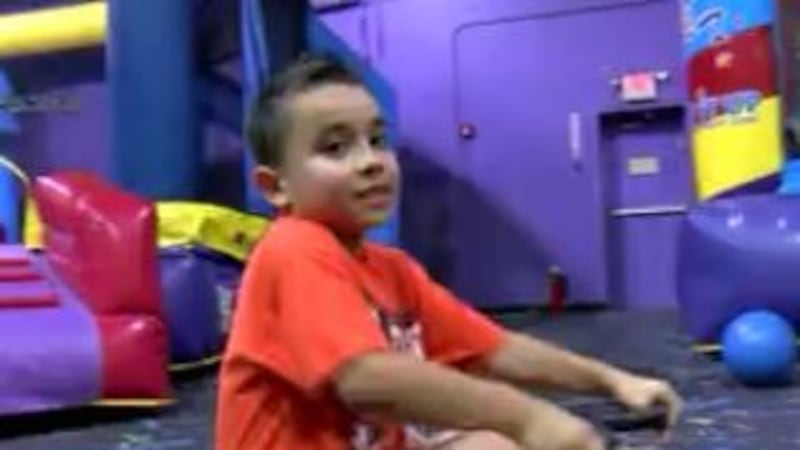 Published: Oct. 12, 2016 at 9:49 PM CDT
|
Updated: Oct. 13, 2016 at 6:40 PM CDT
HUNTSVILLE, AL (WAFF) - Angel made himself at home on a recent visit to Pump It Up in Huntsville. And he's still pumped after his recent vacation to Disneyland.
"It was awesome. We went on this roller coaster and my mom felt like she was going to fall cause it had a lot of those spinning things, and it goes all around Disneyland," said Angel.

Angel says he can't wait to go back to Disney. He really loved all the roller coasters rides. But especially the one they call the Tower of Terror.
"It goes all the way up and it takes a picture of you and it goes all the way down and it stops and it keeps on going up and down and up and down. And when the ride is finished there's like a cool underground place you can go," said Angel.
Angel is in the second grade. He, like most boys his age, likes video games. He also likes sports and is an all-around athlete. He plays football, soccer and basketball.
In school, he's great in math and science. With science being his favorite subject. Angel says he needs a little help with his reading skills. Those skills, no doubt, will come in handy if his dream to become an actor comes true.
Angel has two sisters and says he would like a Big Brother who will do things he is interested in.
Copyright 2016 WAFF. All rights reserved.