Kim's Kids: Braylon has an inquisitive, math-loving mind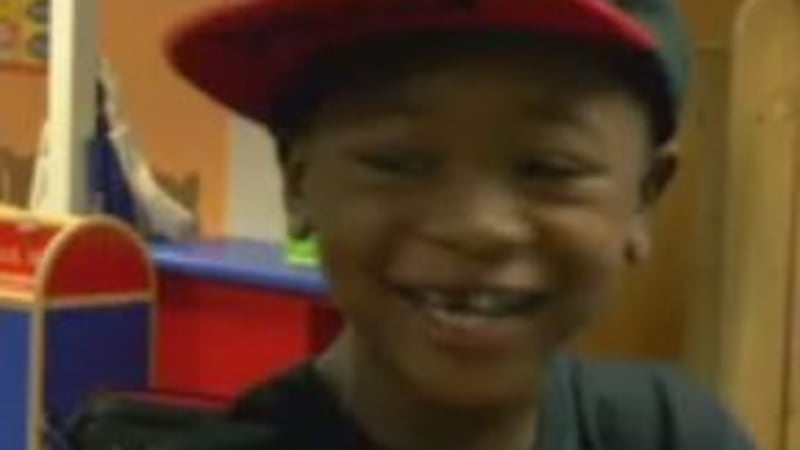 Published: Oct. 5, 2016 at 11:23 PM CDT
|
Updated: Oct. 6, 2016 at 7:09 PM CDT
HUNTSVILLE, AL (WAFF) - Five-year-old Braylon is definitely outgoing. But he is sweet, friendly, inquisitive and has boundless energy.
Braylon is in the first grade this year.
"I like to go to school," he said.
He totally loves working math problems and says he's good at it.
"I learn numbers and stuff," he said.
Braylon is extremely close to his mom. He thinks of her as his hero.
Braylon is not that particular. He likes to play anything outside. He loves nothing better than spending time outside in the park on a nice day.
But mostly, he is a musician at heart. He is an excellent percussionist and strives to become a professional drummer when he grows up.
The only thing that would make his life better is a Big Brother to share some special time with and play with. And that's where you come in.
"I just want a Big Brother," Braylon said.
But in the meantime, Braylon will just continue being a carefree, happy little boy.
To find out how to become Braylon's Big Brother, click on the Kim's Kids link.
Copyright 2016 WAFF. All rights reserved.