Free genetic testing from HudsonAlpha extended, expanded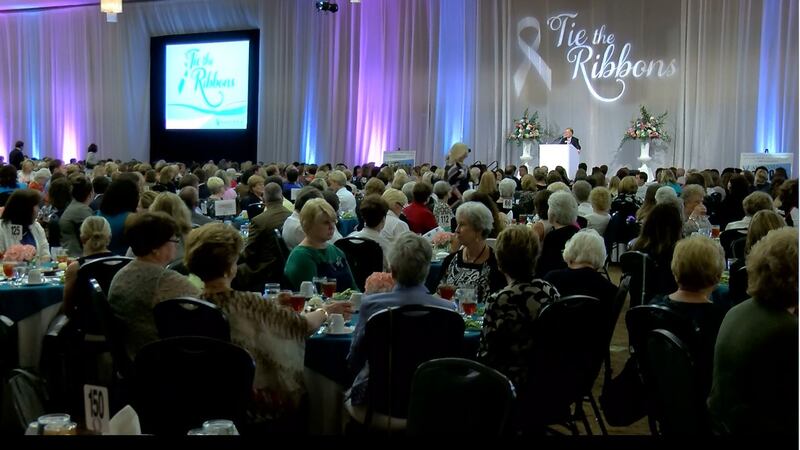 Updated: Sep. 22, 2016 at 6:36 PM CDT
HUNTSVILLE, AL (WAFF) - If you ever wanted to know whether you are at risk for certain cancers, now might be the time to take the test.
On Thursday, more than a thousand people filled the North Hall of Von Braun Civic Center to hear that Hudson Alpha Institute for Biotechnology is extending and even expanding its Information is Power Initiative for a second year. It's all thanks to a gr ant from Redstone Federal Credit Union.
Starting on October 29, free testing will be available for one year to 30-year-old women and men who reside in Madison, Jackson, Limestone, Marshall and Morgan counties.
Genetic testing company Kailos Genetics is a collaborator in the project and developed the genetic screening tool. Redstone Federal Credit Union said sponsoring the initiative was important to them because of the positive impact that it will have on the community.
"We understand the importance of being knowledgeable about your health and risks to your health," said Joseph Newberry, president and CEO of RFCU. "We also understand that for many in our community, access to such information can be challenging. This is Redstone Federal Credit Union's way of helping to build a healthy and strong community and we are happy to do it."
The test screens for mutations in the well-known BRCA1 and BRCA2 genes, as well as additional genes linked to other cancers--20 plus, in fact.
If you are 19 or older and reside in the five counties included in the initiative, the test will be available at a reduced cost of $129.
"This type of testing is traditionally done in a context where a person has a family history of cancer, and this initiative makes testing available to people in the community regardless of family history," said Kimberly Strong, PhD, HudsonAlpha faculty investigator and director of the Ethics and Genomics Program. "Now with Redstone's support, we are able to offer free testing to 30-year-old women and men in the surrounding counties as well."
In the last year, 1,500 people were tested under the Information is Power Initiative; 400 were 30 years old; 10 percent of those found that they carry a genetic variant and are at higher risk for certain cancers.
Kailos said offering free testing to residents in five counties is one step closer to achieving their goal of population-wide genetic testing, which would allow everyone to have access to information about their genes.
"Our mission is to give people insight into their genetic data to help them make smarter, more informed decisions for their health," said Troy Moore, chief scientific officer of Kailos Genetics. "Now that we've started to see the life-changing impacts of the Information is Power initiative, we are excited to give even more people access to these benefits."
Phase II of Information is Power will begin October 29, at which time 30-year-old men and women who reside in the five counties will be able to order a free test kit. Until October 29, the test is available free to 30-year-old women in Huntsville and Madison County and $99 to those who are not age 30.
To learn more, visit the Information is Power section of their website.
Copyright 2016 WAFF. All rights reserved.