Kim's Kids: Zavion wants a Big Brother to be his fishing buddy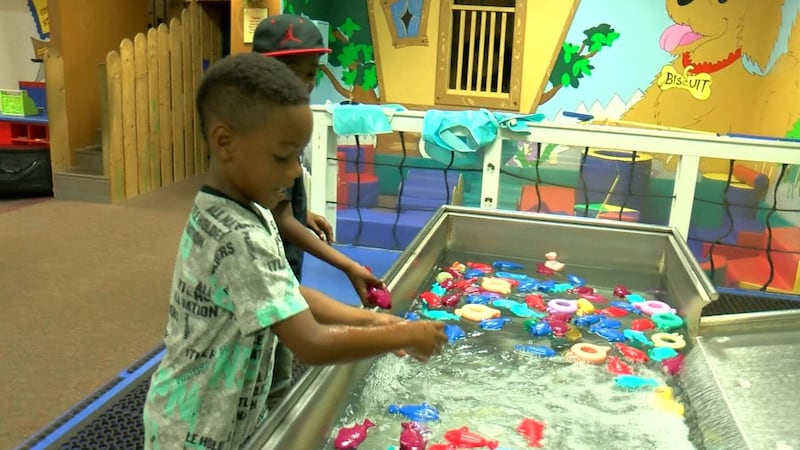 Published: Sep. 22, 2016 at 12:43 AM CDT
|
Updated: Sep. 22, 2016 at 7:43 PM CDT
HUNTSVILLE, AL (WAFF) - This week's Kim's Kid is a soft spoken 6-year-old who's looking for a Big Brother. If you would rather be outside than any other place and love football, you and Zavion could be a perfect match.
Zavion makes friends easily. When he and Braylon met for the first time on a recent visit to EarlyWorks, they seemed to hit it off immediately.
Zavion just started second grade this year. Reading is his favorite subject, although he admits he needs to work on his skills a bit.
He enjoys sports, especially anything he can play outside. He likes to fish even if the fish are caught with a magnetic pole.
"There's a little magnet on this little thing," he said, pointing to the fishing game.
For fun he enjoys taking pictures with his friends,skating and watching "Teenage Mutant Ninja Turtles."
Zavion wants a Big Brother because, in his words, he is surrounded by nothing but females and needs a male role model in his life.

"Go fishing with him and play hide and seek with him and that's all I think," Zavion said about what he would do with a new mentor.
If you would like to mentor 6-year-old Zavion, make him your Little Brother. Click on the Kim's Kids tab at WAFF.com for more information.
Copyright 2016 WAFF. All rights reserved.