Kim's Kids: Omarion is an active kid who enjoys learning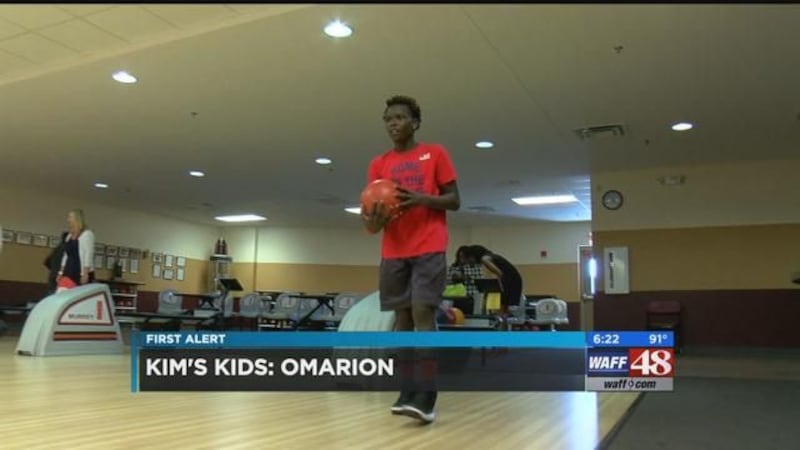 Published: Aug. 31, 2016 at 9:37 PM CDT
|
Updated: Sep. 1, 2016 at 8:27 PM CDT
(WAFF) - 13-year-old Omarion is very active and nine times out of 10 he wants to participate in anything physical.
He  likes any kind of sports and outdoor activity; especially football and basketball. This year he's playing with a new team but is fitting in.
"It's still going to be the same, just different people," Omarion said.

Omarion also likes to shop. He does well in school, and enjoys math and reading. He is the oldest of four and enjoys the time he spends with is younger  siblings.
"We have fun  and we enjoy everything we do," Omarion said. 

Omarion likes watching movies and tv.
He wants to be a professional basketball player when he grows up. Having a big brother teach him things, means he can pass that knowledge along to his younger brothers and sisters.

"I want to learn to teach my siblings what I learn," Omarion said.
Copyright 2016 WAFF. All rights reserved.