Nurse, students discuss 'freshman 15' weight gain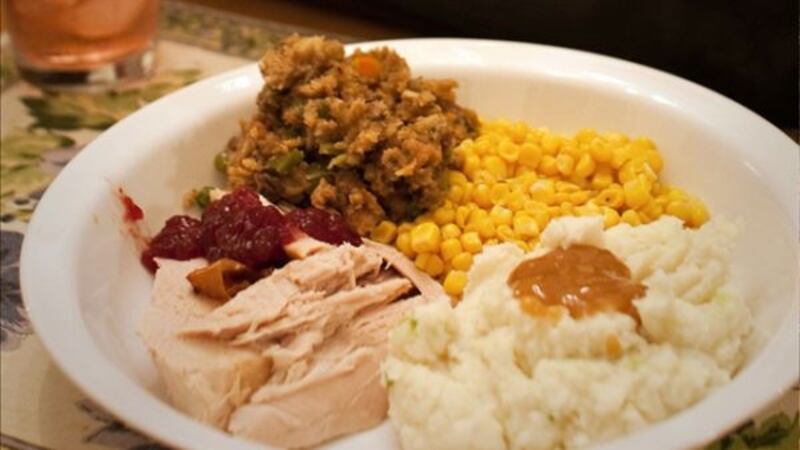 Published: Aug. 24, 2016 at 9:03 PM CDT
|
Updated: Sep. 26, 2016 at 1:51 PM CDT
(WAFF) - Go to any college and you will likely hear about the so-called "freshman 15." New students, many of whom are away from home for the first time, have to budget not only time but food too.
Time can be an enemy for any freshman trying to work their way around a college campus, and they don't always eat right. It's often because they're in a hurry they want something quick, but that can also mean something fattening.
Katie Rhodes came to the University of Alabama Huntsville as a nurse in 2006. She said it was her experience that new students are so focused on their academics that they don't think about eating a proper breakfast. She said that can lead to added pounds and under-nourishment.
"It's a buffet style and they eat as much as they can at one sitting, and then they figure they're done for the day. They've got sufficient amount of food and might eat out of the machine or fast food or that sort of thing," Rhodes said.
"They become tired and weak and they can't concentrate.  They don't perform like they want to academically," she said.
Rhodes doesn't believe the weight gain is a much as some people perceive. She said research shows only about 50 percent of the students who respond to surveys report gaining any weight in their freshman year, and those who gain weight only gained two to five pounds.
Brooke Smith and Niles Butts are freshman at the Universality of Alabama in Huntsville. They both think the freshman 15 is real.
"I think it's real. I mean it's like definitely possible. Because you have all this freedom now and you can do whatever you want. You have a lot of pressure so it's easy to like stress eat and stuff," Smith said.
Rhodes said parents need to talk to their kids about finding a balance and encourage them to eat a good breakfast because it jump starts the metabolism and provides that initial morning energy.
Copyright 2016 WAFF. All rights reserved.