Limestone county sheriff takes aim at media and politicians
Updated: Jul. 18, 2016 at 10:34 PM CDT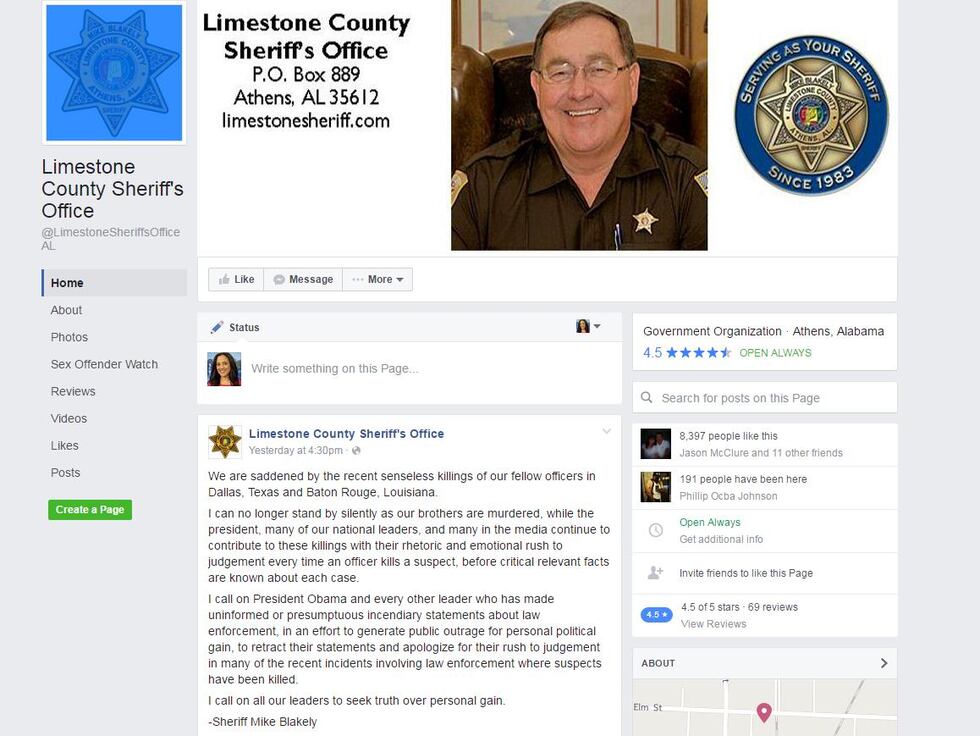 (WAFF) - The Limestone county sheriff is blasting the media and politicians for the recent killings of law enforcement officers.

"Our country's leaders, elected officials that have been too quick to criticize law enforcement," said sheriff Mike Blakely. "We have got too many people that are totally uninformed that are speaking before they have the whole facts."

Sheriff Blakely believes the media and elected officials are fueling angry between law enforcement and African-Americans after two black men were killed in separate shootings by the hands of police.
The Huntsville-Madison County NAACP is also shaken by the recent police shootings and sees the link to politicians. President Robert Shanklin demands that police continue work to improve relationships with the black community. 

"We have someone who done a study on ticketing in Huntsville and the ratio is like four to one...blacks get more tickets," said Shanklin.

Sheriff Blakely says he understands African Americans frustration. But doesn't want officers tried by the court of opinion.
 
"If for some reason you don't think law enforcement is in the right you don't debate that there on the scene that's what our courts are for," said Sheriff Blakely.

The NAACP is now polling people across the country about their feelings about race. They will use that information to develop a plan to bring people of different races together.

Copyright 2016 WAFF. All rights reserved.