Huntsville LGBT group holds twilight rememberance for FL shooting victims
Published: Jun. 12, 2016 at 2:08 PM CDT
|
Updated: Jun. 13, 2016 at 6:45 AM CDT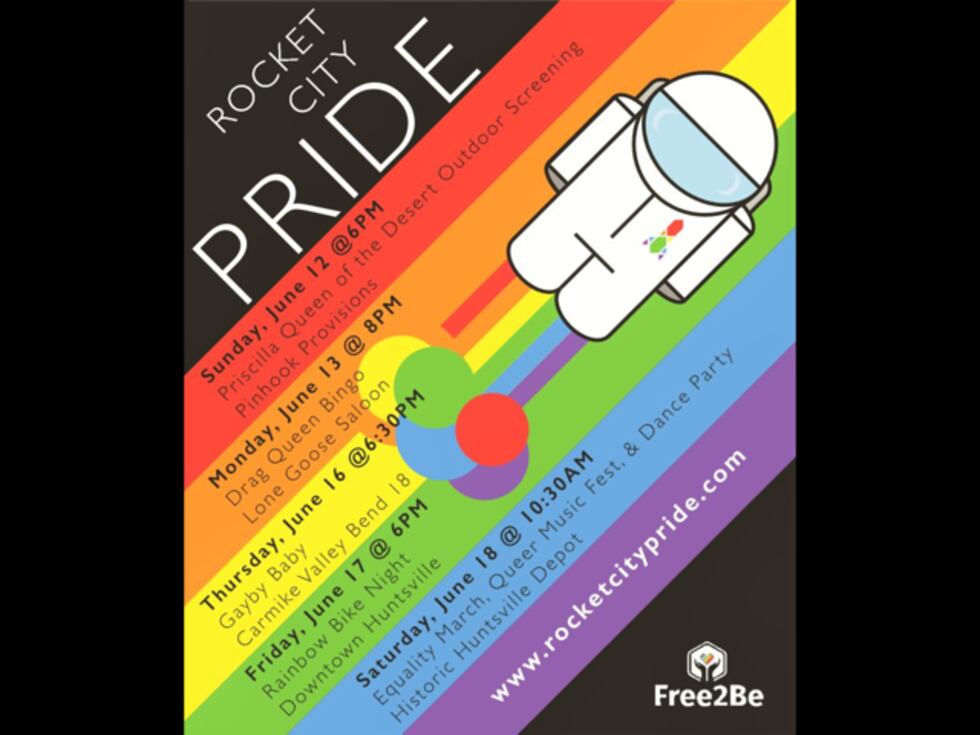 HUNTSVILLE, AL (WAFF) - Sunday night kicked off the annual pride event in Huntsville. While events were already planned for Sunday, the LGBT advocacy group Free2Be organized an addition to their plans.
The Free2Be Anti-Violence Project held a twilight remembrance Sunday for the victims of the Orlando, Florida nightclub shooting.
The event was held at the Pinhook Provisions and was open to everyone in the public gay or straight.? Organizers believe between 800 and 1,000 showed up.
There were moments of silence and moments of cheering; emotions ran high as Free2Be's CEO James Robinson pleaded for Huntsville's LGBT community -- and their allies -- to stay strong and not be afraid.
"I hope that we will learn to stand together rather than hate. I hope people understand we're just like they are. We're just like everyone else. We are members of their families, we are friends, people sitting across the aisle at church. I'm hoping for greater unity," LGBT community member Melissa Hiley said.
Robinson told the crowd at the vigil that whether or not they knew someone personally in Orlando, 'all victims are our brothers and sisters.'
Following the twilight remembrance, a screening of "Priscilla Queen of the Desert" was shown to begin events of Rocket City Pride.
For more information on Rocket City Pride click here.
Watch our FB live interview on Saturday with the group's executive director.
Copyright 2016 WAFF. All rights reserved.