Marshall Co. drug trafficking suspect released from jail for medical reasons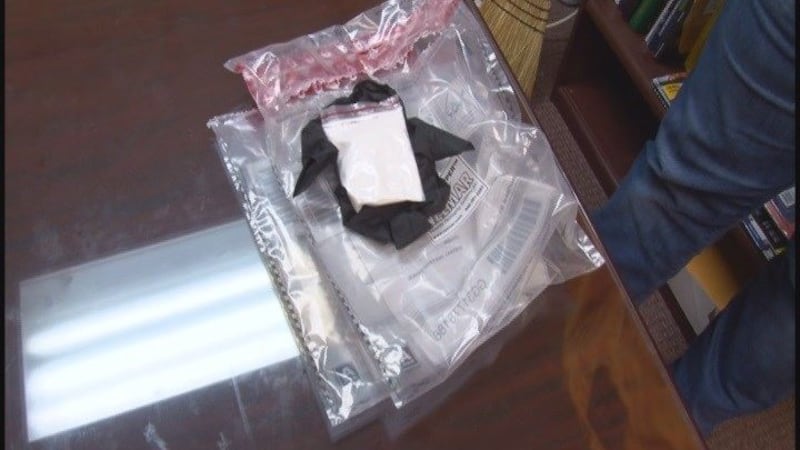 Updated: May. 18, 2016 at 7:04 PM CDT
MARSHALL COUNTY, AL (WAFF) - A drug trafficking suspect in Marshall County has been released from jail due to medical issues.
Chelsey Enfinger's $900,000 bond was set aside by a judge's order Tuesday allowing for her release from jail.
The order notes medical staff from the jail and the district attorney's office made representations making it necessary for her to be released on her own recognizance after apparently having complications related to using the drug Fentanyl.
Enfinger was one of two people arrested in Marshall County in connection to the Fentanyl overdose deaths of two others in Etowah County.
Retired DEA Agent and current Jackson County Chief Deputy  Rocky Harnen says Fentanyl does have medical benefits for use with cancer patients but the doses given are in the micrograms. What was recovered from a home in Marshall County was 44 grams.
Harnen said during his tenure with the DEA, running into Fentanyl was rare, encountering it maybe only two or three times in more than two decades.
Harnen said Fentanyl can be easily absorbed through the skin and cause an overdose. He said there's a big concern, even in north Alabama, with a renewed trend toward heroin use.
"So a lot of people, these dealers, are getting some Fentanyl and putting a small amount of that in with their heroin so when you're injecting your heroin not only is that dangerous and you could overdose on that but now you've got this potent drug this Fentanyl that's laced with it and if there's too much in there you are going to overdose and very potentially die," said Harnen.
According to the Centers for Disease Control, Fentanyl can be illegally made and mixed with other drugs, increasing its potency. Fentanyl is 50 times more potent than heroin and 100 times more potent than morphine.
The second suspect, Rodney Copeland, remains in the Marshall County Jail on a $900,000 bond.
Copyright 2016 WAFF. All rights reserved.