New trailhead to open at Oak Park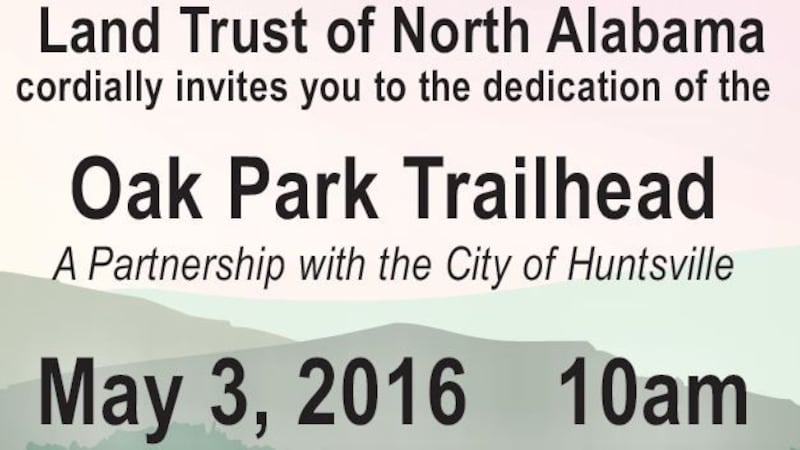 Updated: May. 3, 2016 at 10:12 AM CDT
HUNTSVILLE, AL (WAFF) - The Land Trust of North Alabama along with the City of Huntsville are set to dedicate two new trails and a new trailhead on their Monte Sano Nature Preserve.
Mayor Tommy Battle and City Councilman Mark Russell assisted in the dedication on Tuesday morning.
"More and more, folks yearn for a little outdoor adventure in their lives," Huntsville Mayor Battle said.  "Thanks to the Land Trust of North Alabama, citizens of Huntsville have yet another option when it comes to enjoying our nature offerings.  Oak Park Trail and Buzzard's Roost will bring 1.26 miles of new trails for hikers, mountain bikers, and runners to enjoy."
For more details and information you can visit their website here.
Copyright 2016 WAFF. All rights reserved.