5 transported to hospital following Somerville wreck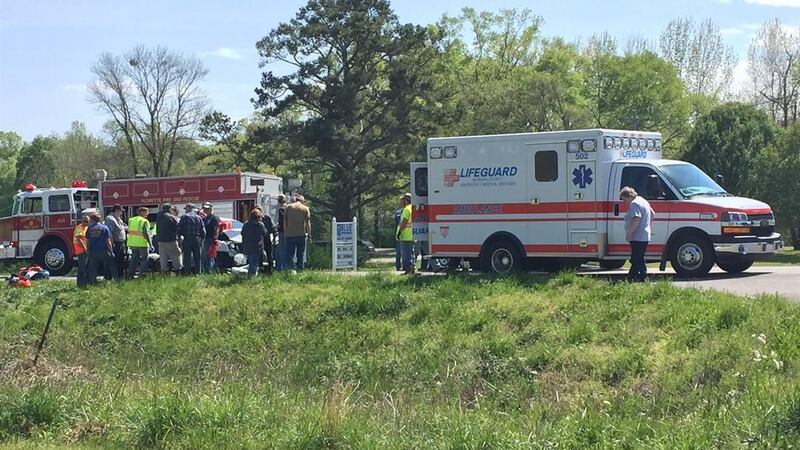 Published: Apr. 10, 2016 at 6:46 PM CDT
|
Updated: May. 8, 2016 at 6:47 PM CDT
SOMERVILLE, AL (WAFF) - A 2-vehicle wreck in the Somerville area sent five people to the hospital on Sunday afternoon.
The incident happened at Highway 67 and Blue Springs Road.
State Troopers, Morgan County Sheriff's Department, Floretta Fire and Rescue and Lifeguard ambulance all responded to the scene.
Three people were transported to Huntsville Hospital, one of whom was airlifted, and the other two were sent to Decatur hospital.
All those injured are expected to be okay.
Traffic was delayed temporarily, but is expected to return to normal after the scene is cleared.