Huntsville City Schools teacher arrested on theft charges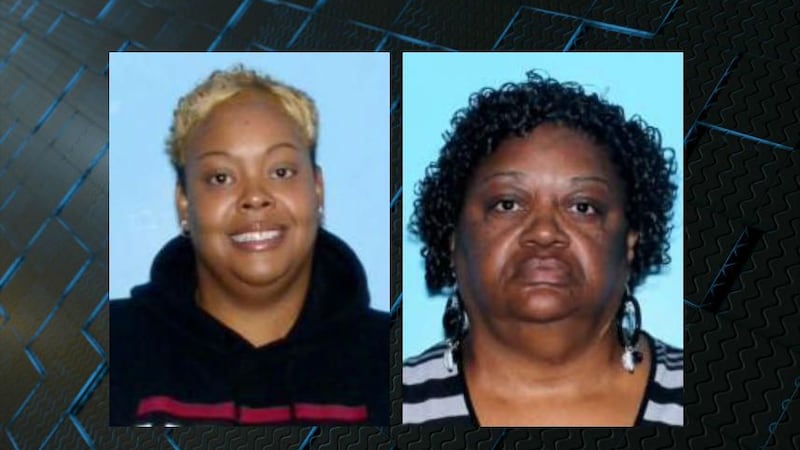 Published: Nov. 12, 2015 at 9:39 PM CST
|
Updated: Dec. 10, 2015 at 9:39 PM CST
IRONDALE, AL (WAFF) - A Huntsville City School teacher is under investigation after she and her mother were arrested in Irondale.
Sheryl Daniels, 59, and Monica Daniels, 33, had warrants issued for their arrest on Monday after going on an $88,000 shopping spree on the Irondale Commercial Development Authority's dime.
Sheryl Daniels was appointed by the Irondale City Council as a volunteer treasurer of the CDA in 2013 and Monica Daniels is a fourth-grade teacher at Montview Elementary School in Huntsville.
"This theft occurred between late 2013 and July of 2015. We actually figured it out after an internal audit," said Irondale Police Sergeant Michael Mangina.
Officials say that odd expenses triggered an internal investigation. The say there were purchases for clothes, handbags and a down payment on a car.
"When I was looking over the 13 pages that listed the charges on this spreadsheet, I was just thinking – how could anyone be so blatant? And to do this stuff and not think that they'd eventually get caught," Mangina explained. "After we started looking into everything it just kind of blew our minds."
Investigators say they have photos, videos and paperwork they feel will prove their case.
"What we've had to do is subpoena all kinds of companies and internet sites and that sort of thing top get the information that we need to prove our case," Mangina said.
The CDA gets money primarily from donations, as well as lease payments on city property.
"She was really just a nice sweet lady and everybody just thought that she was doing her job as a treasurer. Everybody thought she was doing what she was supposed to do," Mangina said about Sheryl Daniels.
Huntsville City Director of Communications Keith Ward said that Monica Daniels has been with the Huntsville City School System for about 12 years and she self-reported the arrest to the school. She is currently out of school for the semester on FMLA leave but is due back at the school in January. Monica also has pending charges in Madison County for theft by fraudulent leasing.
Huntsville school officials said Irondale investigators have been in contact with them about this investigation
At this time, no court date has been set.
Copyright 2015 WAFF. All rights reserved.