Alabama teacher will not be disciplined for wearing blackface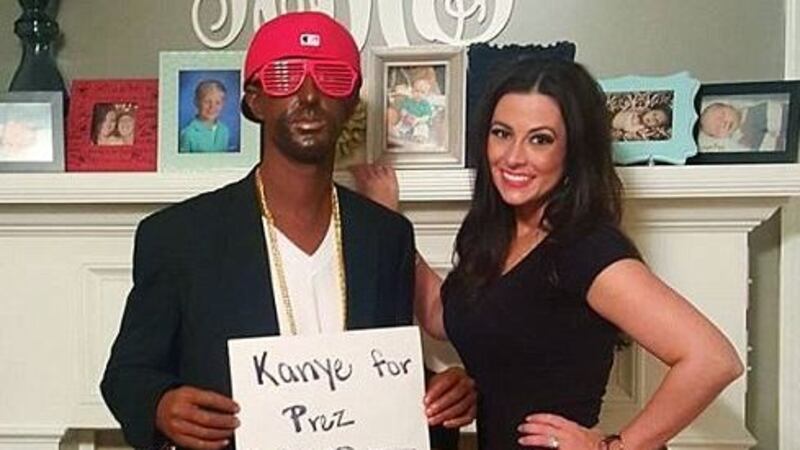 Published: Oct. 26, 2015 at 2:11 PM CDT
|
Updated: Nov. 23, 2015 at 3:11 PM CST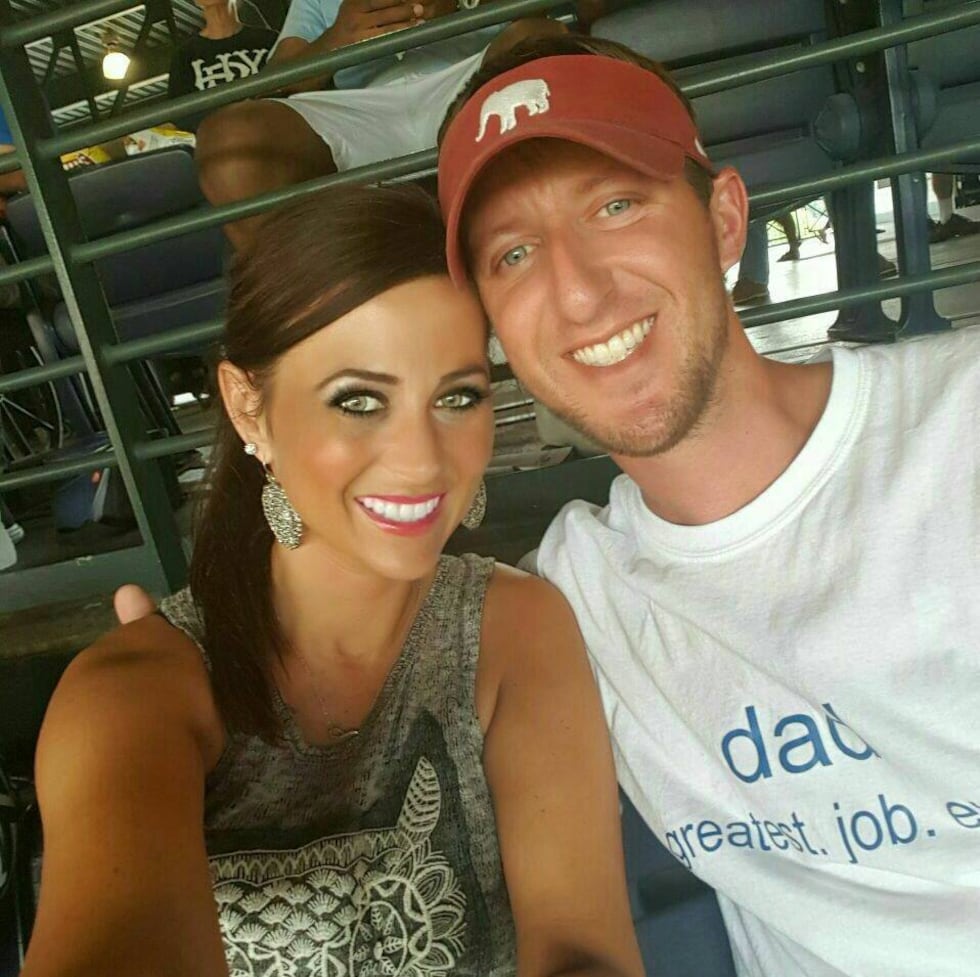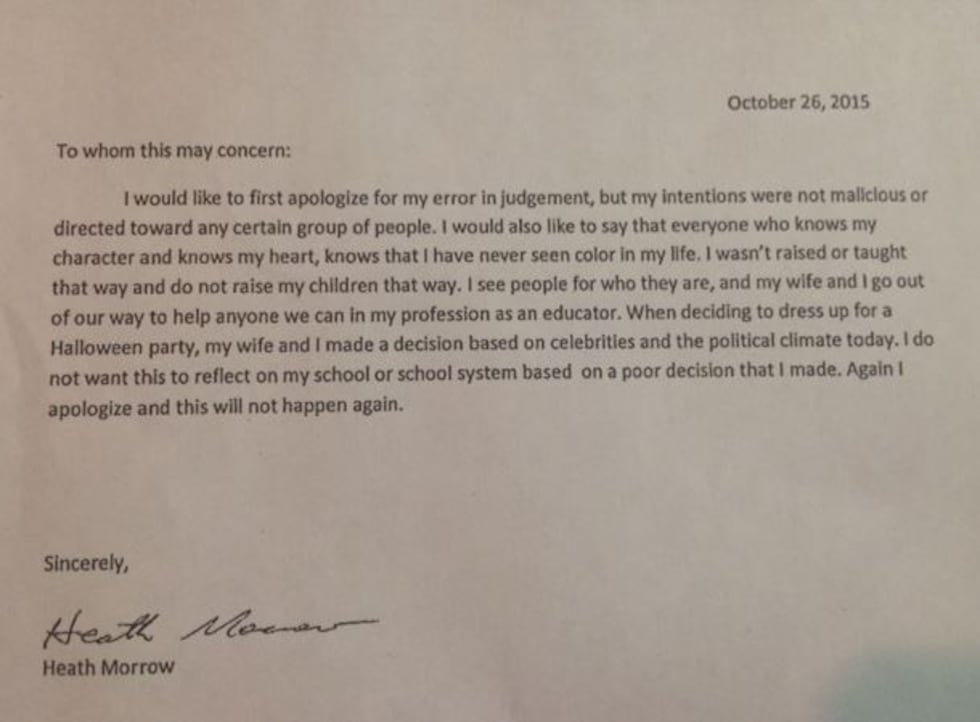 DECATUR, AL (WAFF) - Decatur City Schools Superintendent Ed Nichols said fifth grade teacher, Heath Morrow, won't be disciplined for wearing blackface as part of his Halloween costume.
The teacher at Chestnut Grove Elementary School apologized on Monday morning for using blackface to dress up as Kanye West for Halloween.
The Decatur City Board of Education held a meeting Monday morning to discuss Morrow's actions after a picture he posted gained international attention.
The picture gained international attention when the Daily Mail reported Morrow dressed as Kanye West with his wife as his counterpart, Kim Kardashian West in an early Halloween celebration effort.
Nichols said Morrow was back in school teaching on Monday and was there again Tuesday. Nichols said Morrow apologized if he offended anyone and it was not his intent.
Nichols said he has known Morrow for many years and he believes him. He added that Morrow is a good teacher.
During the board meeting, Nichols read a letter from Morrow where he apologized from his error in judgment and said his intentions were not malicious. In the letter, he said he wasn't raised that way and he has not taught his kids that way.
Morrow said he and his wife made a decision based on celebrity and political climates and he doesn't want that to reflect on Chestnut Grove Elementary.
Here's a look at the letter from Morrow:
To whom this may concern:

I would like to first apologize for my error in judgment. My intentions were not malicious or directed toward any certain group of people. I would also like to say that everyone who knows my character and knows my heart, knows that I have never seen color in my life. I wasn't raised or taught that way and do not raise my children that way. I see people for who they are, and my wife and I go out of our way to help anyone we can in my profession as an educator. When deciding to dress up for a Halloween party, my wife and I made a decision based on celebrities and the political climate today. I do not want this to reflect on my school or school system based on my poor decision that I made. Again I apologize and this will not happen again.

Sincerely,

Heath Morrow
Before the letter was read, Nichols said the school system was saddened by the actions that took away from the focus of the schools. He said they are looking into the issues and they don't condone the action.

"As a school district, we are looking into this and seeking advice from our legal counsel. And I want to make sure all the citizens of our community know that we do not condone this action. I do plan to meet with leaders in the community to discuss this issue, take their advice and their counsel, and what we can do as a school district for our staff and our students to do a better job of being sensitive to those around us and their feelings," Nichols said.
MORE: UAH professor explains historical implications surrounding blackface

Marcus Echols is an African-American man, and his daughter is a Decatur City School student. His oldest daughter graduated from Austin High School. He said, as an educator, Morrow should have known donning blackface is offensive to African-Americans.

"If he's doing minstrel, he should have enough sense to know the roots of it," Echols said. "How it started. It started as a derogatory act to show black people in a buffoonery and ignorant light. Even though that's not what he meant, that is the core root of the act."

Echols does not want Morrow to lose his job. He said he hopes this incident will help the teacher become socially conscious of the historical significance of the use of blackface, and Echols says that would be a valuable lesson to pass on to this students.

"He needs to fix this, and the only way to fix this is, not firing him, the only way for to fix this is to educate kids," said Echols. "Talk to his students about the act of blackface."
Nichols is planning a meeting with community leaders in an attempt to be more sensitive.
Copyright 2015 WAFF. All rights reserved.