License plate readers: Needed protection or too much surveillance?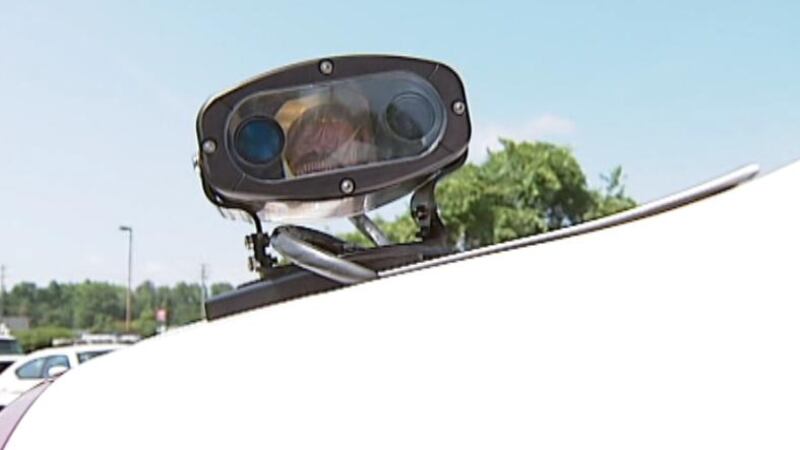 Published: Sep. 3, 2015 at 9:33 PM CDT
|
Updated: Sep. 4, 2015 at 11:23 AM CDT
ALABAMA (WAFF) - It's a tool Virginia authorities credited last week when they tracked down a man who fatally shot a reporter and photographer during a live shot near
Roanoke.
We're taking about license plate readers, and they are not just in Virginia. Most of us never notice them, but we've learned they are all over Alabama, scanning our every move.
Privacy advocates say the constant surveillance goes too far. So is Big Brother watching? What are they doing with all that data? And what do they have on you?
MORE: You are being tracked
It sounds like it was ripped right off the pages of George Orwell's "1984," but it's happening right here in Alabama. Law enforcement says license plate readers are essential in tracking down criminals.
MORE: Alabama License Plate Readers

"Who knows how many vehicles pass by us on a daily shift that may be wanted for something or someone in that vehicle may be wanted," said Alabama State Trooper Curtis Summerville.

But privacy groups like the Electronic Freedom Foundation and ACLU have major concerns and say the technology is far too invasive.
MORE: Automatic License Plate Reader Documents: Interactive Map

"The government doesn't need to track average law abiding citizens," said Alabama ACLU executive director Susan Watson.
The ACLU sent public records requests in 2012 to more than 600 law enforcement agencies trying to see how much data these LPR's had collected and where it's going.
According to the ACLU, the information they received back "painted a startling picture of technology deployed with too few rules that is becoming a tool for mass routine location tracking and surveillance." says Watson.

Wason says we don't know where Alabamians information is being stored, how it's being stored or who has access to it. She blames it on poorly written public records laws.
"Most of the time the government can just ignore us," said Watson.
So how does the technology work? Authorities in Arizona recently gave a sneak peek.
MORE: Automated License Plate Readers (ALPR)
"It actually reads the plates as I'm passing I don't have to actually have to manually enter the information of the plates as I'm looking for stolen vehicles," an Arizona Department of Public Safety officer said.
And the technology is so good some readers can scan up to 1,000 plates per minute.
"The government has this information," said Watson. "They're watching every move we make and storing that information. Who knows how they're going to use it."
The Alabama Law Enforcement Agency, who has a special unit outfitted with LPRs, says you have nothing to worry about.
"The average, everyday citizen is not reporting any information from your particular tag," said Trooper Summerville. "If there's not an alert on that particular tag, then we're not getting anything."

But the ACLU argues there's no way to substantiate that without having access to the database and information collected.

"What we need to do is work with our legislators and beef up the open records law. We the people are our government. We have the right to know what our government is doing," said Watson.

We reached out to local law enforcement across North Alabama. Every department we spoke to said they don't use license plate readers, yet. But several predicted they are coming and will add to the arsenal officers have at their disposal now.
As the apprehension of the Virginia shooter proves, the benefits of the readers are unquestionable. What is questionable, is how much monitoring is too much?
Copyright 2015 WAFF. All rights reserved.