LGBT advocate: This is by far not the end of anything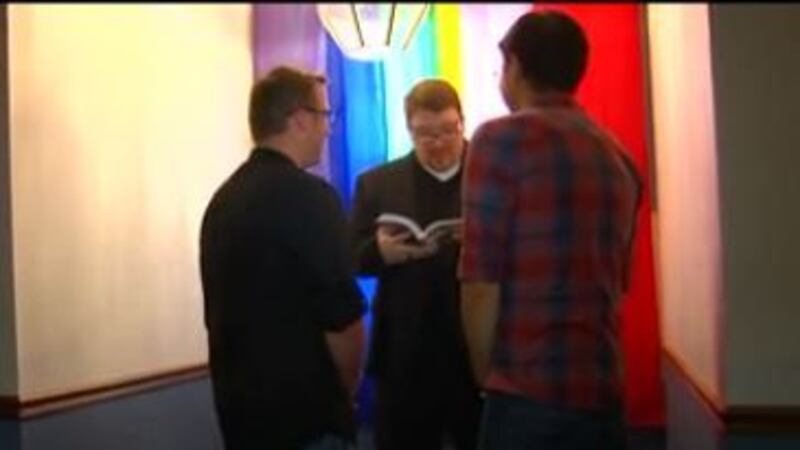 Published: Jun. 27, 2015 at 2:47 AM CDT
|
Updated: Jul. 25, 2015 at 3:02 AM CDT
HUNTSVILLE, AL (WAFF) - Same sex marriage is now legal across the country, which is cause for celebration for many in the Valley and across the community.
However, the LGBTQ community members say this is just one battle in their long road to equality.
From the floor to the ceiling, energy could be felt at Free2Be in Huntsville. The Supreme Court's decision to legalize same-sex marriage was cause for celebration and even a wedding
"This day goes down in history as one of the most historic days in the past 100 years," said LGBTQ advocate, James Robinson. "This is a huge victory, but this is by far not the end of anything."
"From this point, this is a significant first step, but it still in my opinion doesn't put gays in a protected class if you will," said attorney Mark McDaniel.
Federally protected classes cannot be targeted for discrimination.
"That would protect against race gender religion and so forth. It would not protect the gay community," said McDaniel.
"We have to work on employment and house protections all across the country," said Robinson.
Also, under Alabama law, hate crimes aren't applicable to sexual orientation or gender identity.
"The LGBTQ community needs to be included because we are victimized at a high rate, especially the transgender community," said Robinson.
At this time, the U.S. Equal Employment Opportunity Commission doesn't list sexual orientation as a type of discrimination.
"We're just one federal legal battle away from that so hopefully that will come soon," said Robinson.
Copyright 2015 WAFF. All rights reserved.