UAB students swarm in support of threatened football program
Published: Nov. 30, 2014 at 7:52 PM CST
|
Updated: Dec. 1, 2014 at 3:10 AM CST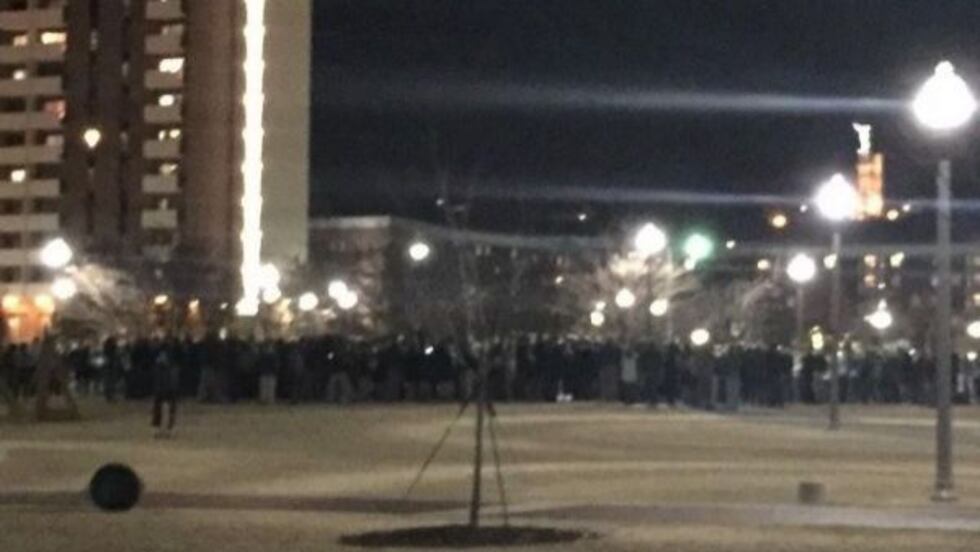 BIRMINGHAM, AL (WAFF) - The football program at the University of Alabama-Birmingham appears to be coming to an end.
Sources told Sports Illustrated's Thayer Evans that athletic director Brian Mackin is to be fired and that the school will announce later this week that the football program will be shut down.
The news comes despite a 45-24 win against Southern Mississippi on Saturday, and a 6-6 season overall.
Supporters had feared the school would axe the program; last week, State Representative Jack Williams had proposed adding 10 new members to the board of trustees, including the mayors of Birmingham, Tuscaloosa and Huntsville, in an attempt for there to be more input within the board and possibly preserve the program.
Sunday afternoon, despite the reports, Coach Bill Clark tweeted, "We haven't heard any decision about our program. We are still fighting."
Clark, speaking to ESPN earlier in the day, said, "I think it's going to happen... I think the odds are very high it ends this week."
UAB students and supporters quickly began taking their case against the closure to social media Tuesday. A short "tweet-up" rally was held Sunday night on campus, a few short hours after word began to spread. Hundreds of supporters gathered to express their displeasure at the possible axing of the program.
The group plans to reorganize and demonstrate at the school's administration building Monday morning in an official protest.
Many who said they plan to be at Monday's protest used the hashtags #FreeUAB and #SaveUAB along with their social media posts.
Copyright 2014 WAFF. All rights reserved.