Volunteers supply homeless with ways to beat the heat
Published: Aug. 19, 2014 at 8:28 PM CDT
|
Updated: Sep. 16, 2014 at 8:28 PM CDT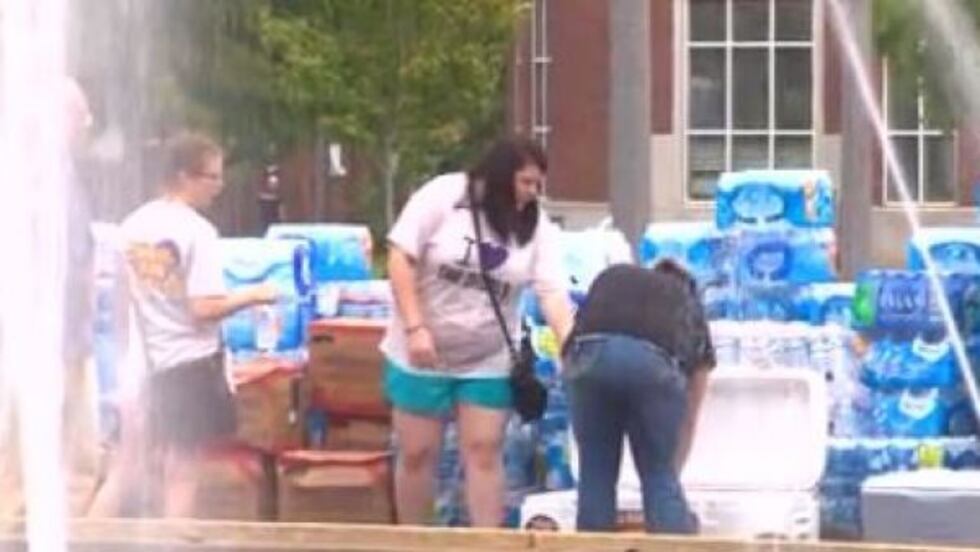 FLORENCE, AL (WAFF) - You may not always see them, but Shoals leaders say homelessness is a growing trend in parts of Colbert and Lauderdale County.
In an effort to help those in need get back on their feet, several local agencies took part in the inaugural "Hydrate the Homeless" event on Tuesday.
From water bottles to cases of water, to Chapstick, hats and beyond. You name it, and it was available to those in need.
As the summer heat continues, volunteers were in search of a new way to connect to those in need. They created the campaign to help hydrate the community.
Volunteers spent more than four hours at Wilson Park in Florence handing out donations, as well as countless hours before the event gathering supplies.
Local advocates said homelessness comes in many faces these days - from those who have no where to go, to those who couch hop, and even those who live in their cars.
"The United Way of Northwest Alabama is partners with a lot of many many other agencies who are very concerned about this population in our area," said  Beth Haddock, "and are willing to do whatever we can to help them out and not only give them a handout like today in making sure they have water, but a hand up - making sure they have resources through things like 211 information referral."
200 people are considered to be displaced or homeless here in the Shoals. Learn more about how you can help at the Homeless Care Council's Facebook page.
Copyright 2014 WAFF. All rights reserved.