Rocket Center asks for birthday gifts in form of donations
Published: Mar. 18, 2014 at 12:23 PM CDT
|
Updated: Apr. 14, 2014 at 8:48 PM CDT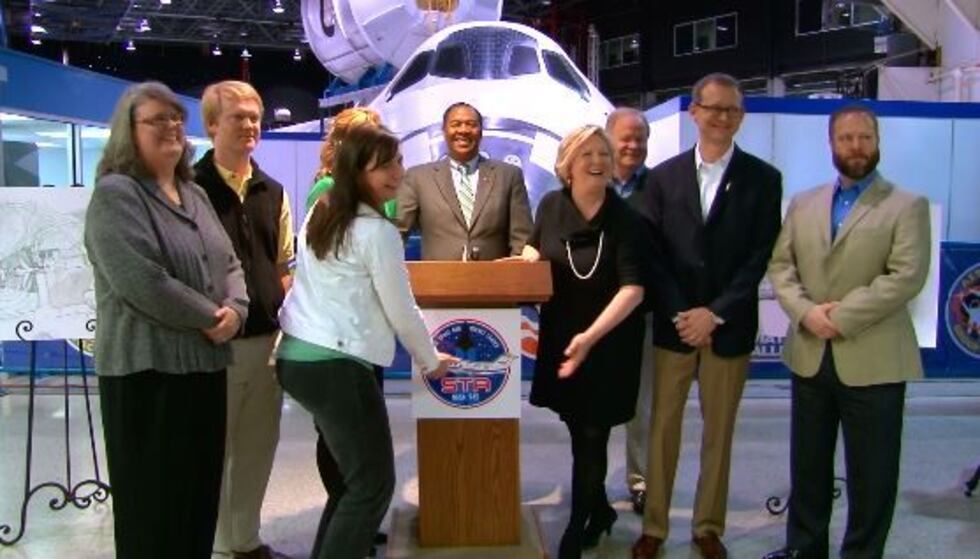 HUNTSVILLE, AL (WAFF) - The Space & Rocket Center spent Monday celebrating its birthday by announcing plans to bring a new shuttle to the Rocket City.
Space Camp alumni, along with the Space & Rocket Center Foundation, are campaigning for the Grumman Gulfstream II shuttle training aircraft. The group needs $70,000 to land the training shuttle.
The campaign group said getting the STA will complete the "Shuttle Trifecta" at the shuttle park.
"We have almost the full shuttle story here," said CEO Deborah Barnhart. "We have the only full shuttle stack with the external and solid rocket boosters. We've added the T-38 Talon, the aircraft that the astronauts all fly. Now we're bringing the final aircraft that has to do with the mission, the shuttle trainer aircraft that taught the pilots to land the shuttle safely."
Barnhart is asking Space Camp alumni and other donors to visit the Rocket Center's website and give the campaign $44 in honor of the center's 44th birthday. Donation categories begin at $5.
Copyright 2014 WAFF. All rights reserved.