Pregnant woman dies after wreck on I-565
Published: Sep. 25, 2013 at 8:32 PM CDT
|
Updated: Oct. 24, 2013 at 1:03 PM CDT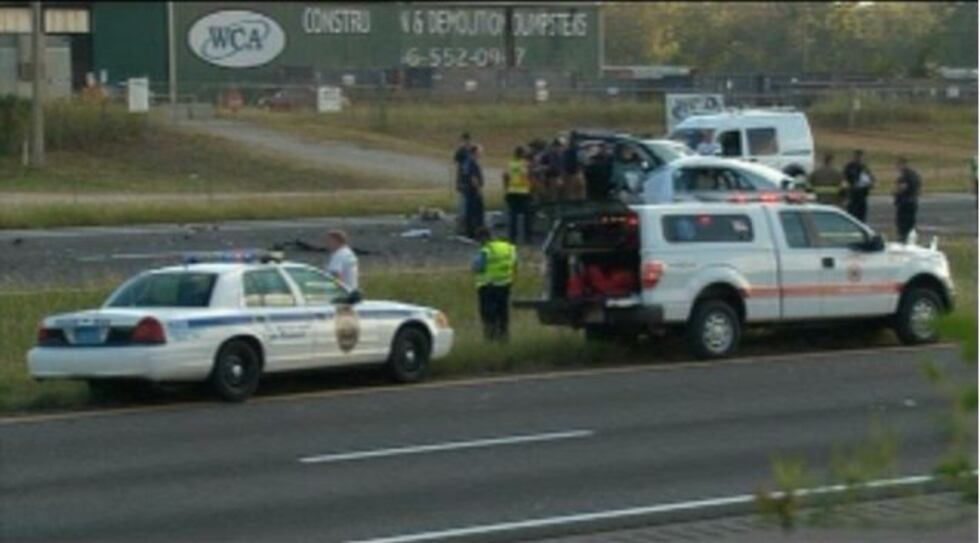 HUNTSVILLE, AL (WAFF) - Huntsville Police confirm two people, including a pregnant woman, were killed in a multiple vehicle wreck on I-565 Wednesday.
According to police, 66-year-old Frederick Bender of Hoover was pronounced dead at the scene. The driver of the second vehicle, 26-year-old Marissa Baugher of Athens, was taken to the hospital where she later died.
Emergency crews responded to the wreck at I-565 at Mooresville Road at 4 p.m. Wednesday. Investigators said Bender was driving a silver Toyota Avalon westbound on the interstate in the right lane.
A witness said the Toyota started coming into the left lane and swiped his vehicle, scraping it down the right side. He said he slowed down and tried to move out of the way onto the grassy median. The witness said the Toyota then passed his car, driving across the median and then into the eastbound lanes of I-565.
Bender's car first grazed an 18-wheeler's tires, and at the same time hit the black Chevy Equinox driven by Baugher head-on at a high rate of speed.
Bender was pronounced dead at the scene by HEMSI medics and a doctor from Crestwood Hospital.
Baugher was trapped in her vehicle and was cut out by Huntsville Fire, HEMSI, Madison County Rescue Squad and Segar Volunteer Fire Department. She was taken to Huntsville Hospital where she died at 9:30 p.m. Her unborn child did not survive.
A toxicology test will be performed on Bender. Police said preliminary evidence points to Bender being at fault for the wreck. They said they don't know if he possibly suffered a medical problem before the wreck. The investigation is ongoing.
Copyright 2013 WAFF. All rights reserved.