County EMS works to get repossessed ambulances back
Published: Feb. 5, 2013 at 10:48 PM CST
|
Updated: Mar. 5, 2013 at 11:39 PM CST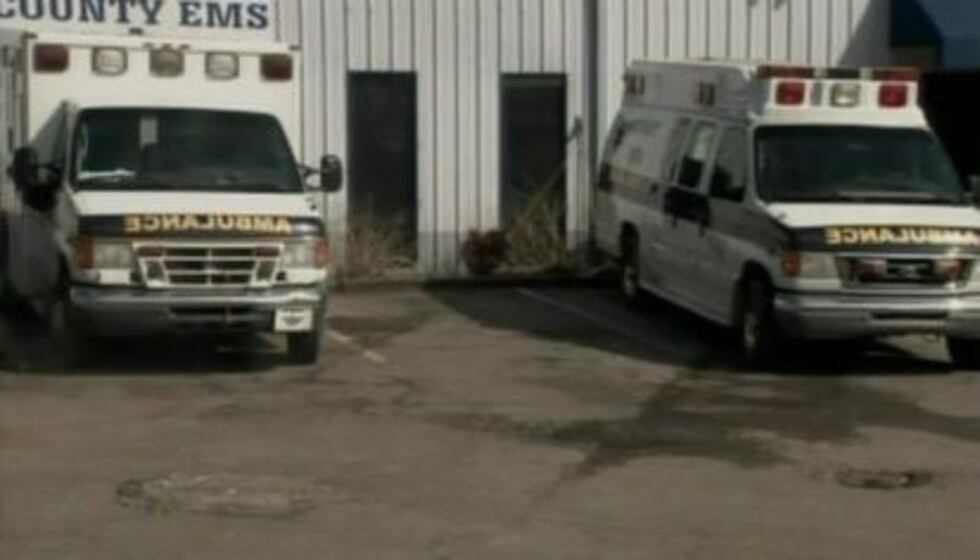 MORGAN COUNTY, AL (WAFF) - County EMS, which serves Hartselle and other areas of southwest Morgan County, is working to get their ambulances back after they were repossessed. The company's operations manager, Joey McKinley, said he expected to get the vehicles back some time Tuesday or Wednesday.
County EMS is the exclusive ambulance service provider for Hartselle. They still had four ambulances running on Monday night and Tuesday, but nearly half their fleet is under lock and key in storage in Muscle Shoals.
McKinley said three of their ambulances were repossessed Monday night, not because of debt, but because the company that leases the vehicles had been unable to contact them about switching the account. He said the complication happened because the leasing company had called the owner and founder of County EMS, Terry Garwood.
Garwood passed away suddenly on January 17. McKinley said because County EMS had not switched the name for the guarantor over to Garwood's son, it created a breach of contract, and the leasing company went forward with repossession orders.
Until the situation is resolved, Morgan County 911 has added ambulances from other companies to the area.
"Since Crossroads EMS and Samaritan EMS moved ambulances to southwest Morgan County, we have the same amount of ambulances there today as we did yesterday. So, there's no impact to EMS service in Morgan County," said Morgan County 911 Director Ryan Welty.
The repossession process began around 6:30 p.m. Monday.
Welty said there were three calls the rest of the night in the area County EMS covers, and that County EMS handled two of them. Samaritan EMS covered the third call.
McKinley said County EMS had a high number of emergency calls Wednesday and covered them without outside help.
Copyright 2013 WAFF. All rights reserved.