Former NASA worker carves wooden shuttles
Published: Jan. 21, 2013 at 10:45 PM CST
|
Updated: Feb. 19, 2013 at 12:19 AM CST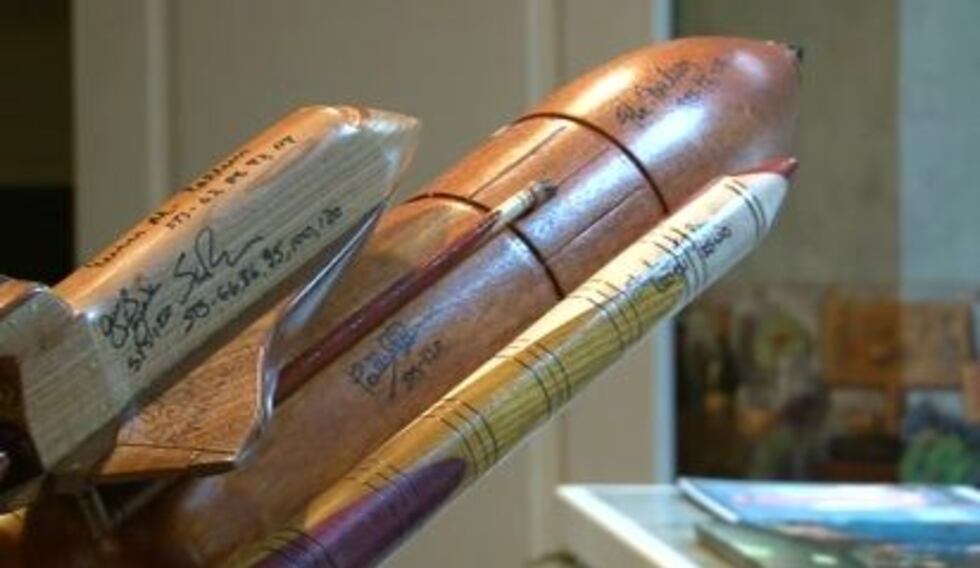 HUNTSVILLE, AL (WAFF) - A former Marshall Space Flight Center employee is combining his love of NASA and his passion for woodworking to create a unique piece of art.
It's a labor of love in the shape of a shuttle.
"I focus mainly on the external tank, and the three main boosters, which is what we managed at the Marshall Space Flight Center," said Scott "Shuttleman" Phillips.
Phillips has been creating these wooden wonders for years.
"There's over 20,000 species of woods available, and so I started making myself known with walnut and cherry and some of the domestics and then the international type woods," he said. "Each one contains different woods. It's like a musical song being made by its notes, because each wood is the note and I just put it on the model, and it becomes a song."
There is a lot of history behind the project too.
"The shuttle program was something people took pride in, and I think the American people took pride in it. The models that I build represent that excellence," said Phillips.
An excellence that Phillips was part of…
"I was the first man out of the external tank back in 1981 when Bob Crippen and John Young flew," he said.
And those who took part in the American space shuttle program have had the chance to make the Shuttleman's history books.
Nearly every astronaut to come through Marshall Space Flight Center to be debriefed after a mission has signed a shuttle.
"Aileen Collins, John Glenn, Brian Duffy... A lot of the first came into Marshall, and I got them to sign them," Phillips said.
NASA's manned space flight program might be over, but for the Shuttleman, his mission is far from complete.
"You shouldn't be sorry it's over; you should be glad it happened," he said.
Copyright 2013 WAFF. All rights reserved.