Budget cuts would affect 10,000 jobs at Lockheed Martin
Published: Aug. 9, 2012 at 2:41 AM CDT
|
Updated: Sep. 6, 2012 at 2:41 AM CDT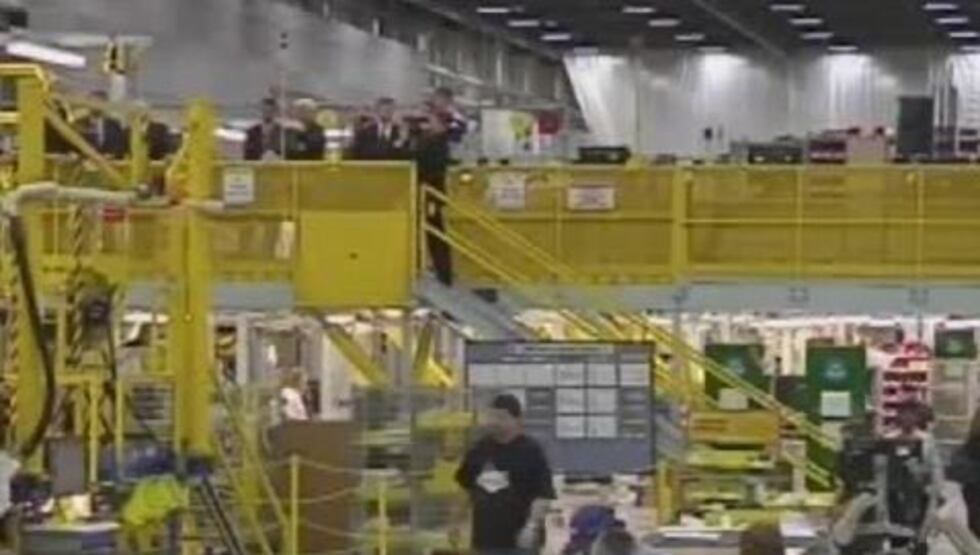 HUNTSVILLE, AL (WAFF) - A Huntsville defense industry giant is predicting a coming wave of automatic military budget cuts will be devastating for workers, bad for America's security, and cruel to families.
Lockheed Martin Vice President Dennis Cavin said for people who work in the defense industry, the coming wave of automatic defense cuts would be devastating.
"We're looking at approximately 10,000 employees that could be affected," he said.
The cuts, known as "sequestration," are scheduled to kick-in automatically at the end of the year, because congress can't agree on other ways to reduce the federal budget deficit. The Sequestration Transparency Act, signed by President Obama on Tuesday, requires him to explain exactly what programs will be cut.
"People are going to be shocked about what would have to happen.  This will help Congress and the American people see what choices are made and decide, frankly, that there are some other parts of government that can tighten their belts, too," Senator Jeff Sessions (R-AL), a sponsor of the bill, said.
Rep. Mo Brooks (R-AL-5) said the U.S. House has voted to stop sequestration twice.
"Neither the senate nor the White House has come back with a specific proposal that we can even negotiate on," he said.
Plenty of government watchers and defense contractors we talked to say they fully expect Congress will come to some kind of a deal to head off at least the worst of the cuts before the end of the year. Cavin said he hopes so, too, but that's no way for a company to plan for its future.
"Hope will not work now.  We need concrete plans to go forward for the defense of this nation."
Copyright 2012 WAFF. All rights reserved.