Environmental experts reveal affects of dumped meth labs
Published: Jul. 10, 2012 at 9:49 PM CDT
|
Updated: Aug. 7, 2012 at 10:25 PM CDT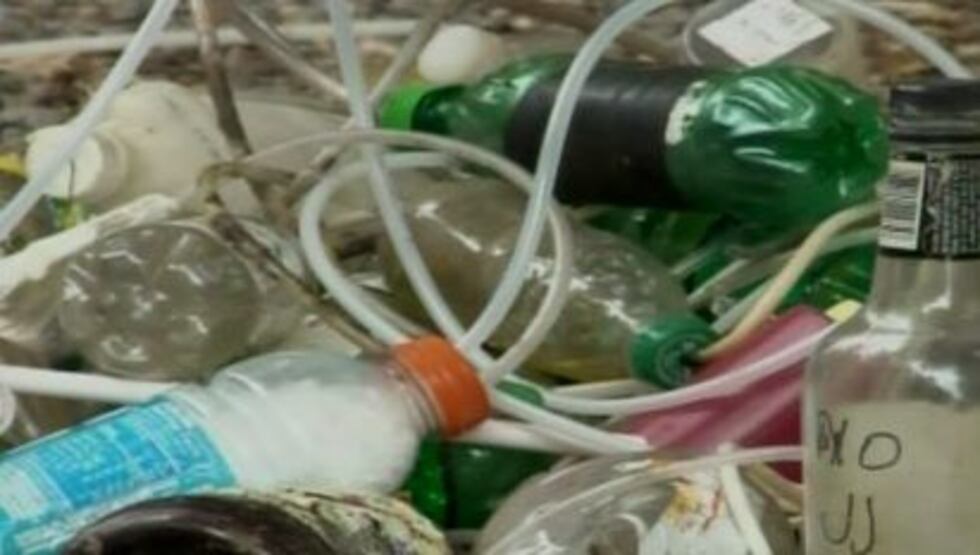 MORGAN COUNTY, AL (WAFF) - Morgan County Investigators found several one-pot meth labs near the Valhermosa Springs bridge, which is a popular fishing spot.
Environmental experts said, for the most part, these meth labs pose no more danger to the environment than typical trash.
The Alabama Department of Environmental Management helps guide law enforcement on safe disposal of meth labs.
Decatur branch director Ed Poolos said that the one-pot, so called "shake-and-bake" meth labs that are being used now require far less chemicals that the older meth-making method -  the more volatile red-phosphorus labs.
Most of the one-pot labs are discovered after they've already been used, so they don't have the amount of chemicals left in them that could contaminate waterways or have an effect on fish.
"It's basically the waste from the process. With this waste, the chemical reaction has already occurred, so the hazardous substances and the hazardous properties are basically gone from that," said Poolos.
These labs can still be harmful to people who touch them, and more and more hunters and hikers are spotting these meth lab dumpsites in the woods.
If you think you see one, get away from it, and call local law enforcement.
Copyright 2012 WAFF. All rights reserved.