Huntsville City Schools get digital textbooks
Published: Jun. 18, 2012 at 8:12 PM CDT
|
Updated: Jul. 16, 2012 at 4:15 PM CDT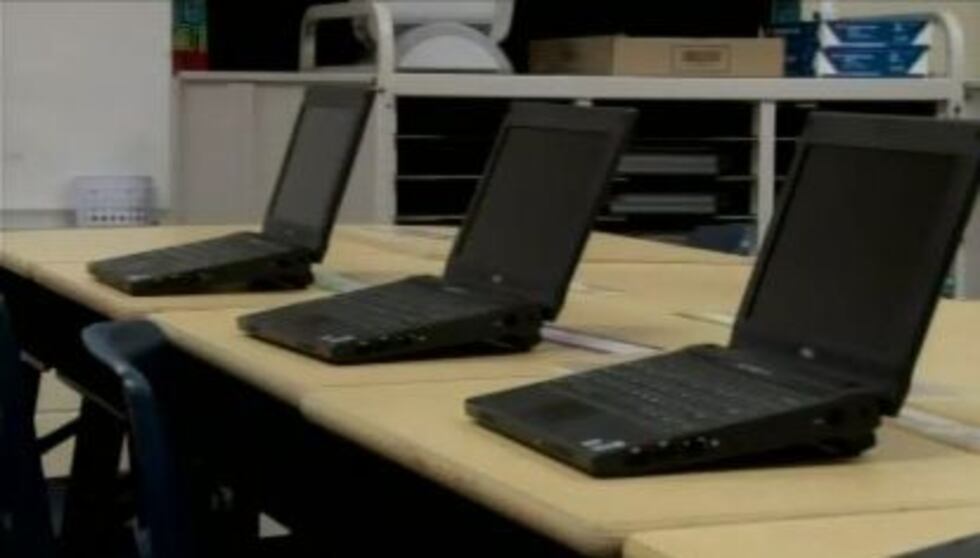 HUNTSVILLE, AL (WAFF) - The Huntsville City School System is going digital.
School leaders said it's time to get rid of textbooks and replace them with digital versions by next school year.
This also comes with students getting laptops.
On average, a high school student with about seven books is carrying about 25 to 30 pounds on their back, so imagine replacing all of this with a laptop.
This will definitely lighten the load for students and the costs for the school district not having to keep up with replacing textbooks.
The school board approved to lease 11,000 computers from Hewlett-Packard for all four grade students through 12th grade.
School officials said going digital will cost a little over $3-million the first year.
Compare that to the $5-million that superintendent Dr. Casey Wardynski said it costs for paper books each year.
Federal grant money will help pay for the digital transition.
Huntsville City School Board President, Laurie McCauley, said the computers will easily be able to update software instead of getting an up-to-date book.
"Every time there is an update, you have to purchase a new set. This way you have a site license so the textbooks have the most current information, so you don't have to keep purchasing those books," she said.
The laptops will have a tracking device in them in case they get stolen.
Also, parents will have to sign a promissory note saying if it gets damaged way beyond what the warranty will cover, they will pay for the damages.
If parents don't want to sign the promissory note, their children may use them only at school. They can't take them home.
Copyright 2012 WAFF. All rights reserved.