Sheriff on the lookout for who stole from his office
Published: Jan. 4, 2012 at 8:53 PM CST
|
Updated: Feb. 1, 2012 at 5:38 PM CST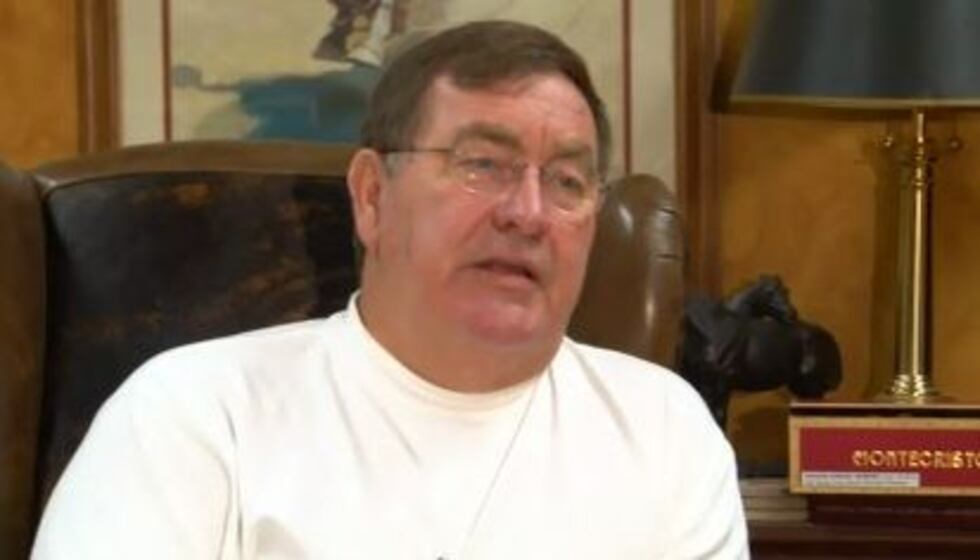 The top cop in one county is looking for a crook who got a little too close for comfort.
Limestone County Sheriff Mike Blakely returned to work to a disturbing discovery. Knee surgery took Blakely out of commission for more than a month, and someone took advantage of his time away by taking things right out of his office.
"I noticed my pistol that I left here when I left on November 30th was missing," Blakely said. "I started looking through my desk and noticed there was an envelope of money that hadn't been deposited in the safe. My safe door was closed but not in the lock position and money was taken out of the safe."
Blakely said he was fuming to find that his firearm was nowhere to be found.
"I started to kick my desk and safe with my bad knee but that would have been a bad mistake," Blakely said.
He hasn't figured out who had sticky fingers in his absence, but he said he knows it wasn't an employee.
"At this point we don't have a specific person of interest," Blakely said. "We don't have a janitorial service, so we rely on inmates that are so-called trustees that do the cleaning up of the administrative areas."
This crime has prompted the office to change the way cleaning will be done in the future.
"No inmate will be allowed to clean an office unless the person whose office it is is inside during," Blakely said.
Blakely is offering a reward for information on the whereabouts of his gun and money. He said the amount of the reward depends on how much information is provided.
Anyone with information is asked to call the sheriff at (256) 216-5001.
Copyright WAFF 2012.  All rights reserved.