Lockheed Martin employees beautify, donate to Harvest Youth Club
Published: Nov. 12, 2011 at 6:06 PM CST
|
Updated: Dec. 10, 2011 at 1:32 PM CST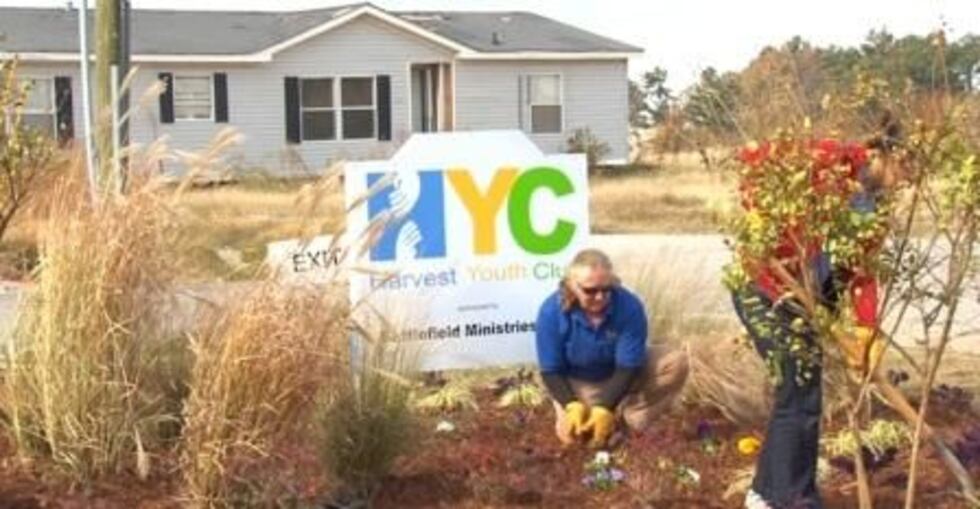 HARVEST, AL (WAFF) - More than two dozen volunteers from an area defense contractor are helping a community on the road to recovery.
Lockheed Martin employees rolled up their sleeves at the Harvest Youth Club Saturday morning. They joined youth club staff and students to beautify the center, which was damaged in the April 27th tornadoes. In addition to landscaping outside, employees also repainted the gym and installed new software in the computer lab.
"We're recognizing that there's going to be continuing need, as time goes on," said Jon Sharpe, Lockheed Martin Huntsville site director. "It's part of the second chapter here trying to help the community recover and the Harvest Youth Club is one of the key areas in this community that needed some help."
"Many of these young people, who we serve here at our youth club, lives within the community and were affected by the disaster," said Melvin Allen, Harvest Youth Club president. "Many of them, their homes were destroyed or damaged, and so this is home for a lot of the kids that we serve."
Lockheed employees pledged $100,000 to the United Way of Madison County to help support the Harvest Youth Club. Lockheed employs about 1100 people in the Huntsville area.
Copyright 2011 WAFF. All rights reserved.