Toxic leak leads to discovery of pre-historic village
Published: Oct. 24, 2011 at 3:26 PM CDT
|
Updated: Nov. 21, 2011 at 4:35 PM CST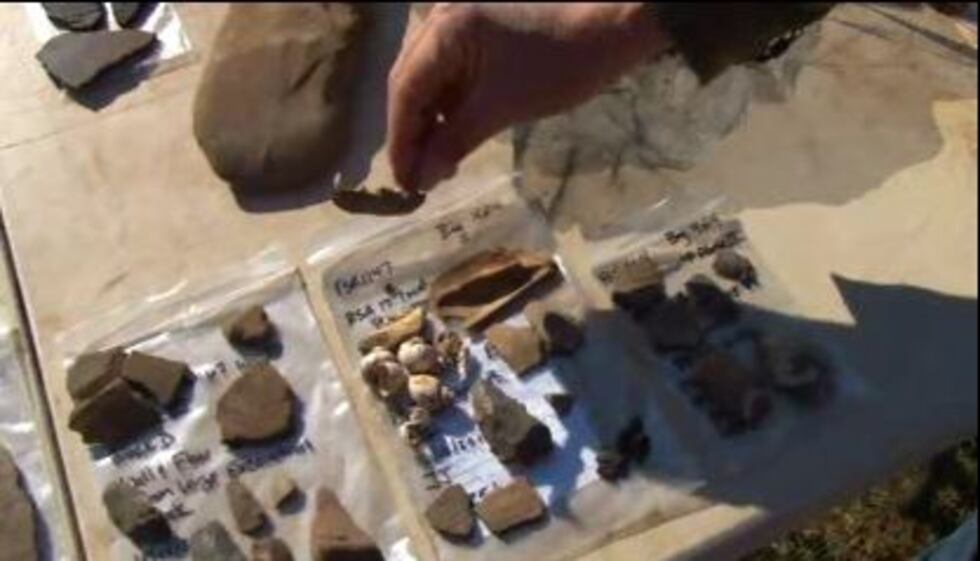 On the site of an old World War II era wastewater treatment plant, archaeologists are busy digging.
Redstone Arsenal Cultural Resource Manager and Archaeologist Ben Hocksbergen has a team of nearly a dozen excavators working to collect artifacts from a village that once thrived at the site.
Hocksbergen said approximately 100 natives lived there around 300 A.D.
Toxic chemicals have seeped into the ground surrounding the old plant, and the soil needs to be removed and taken to a toxic waste facility. Prior to the start of the removal, Hocksbergen and his team did a survey of the site.
"Lo and behold, we found a massive late-middle Woodland period village," he said.
The village is believed to have existed about 1,700 years ago.
The villagers stored and disposed of their belongings in pits in the ground.
"All of those pits are chalk full of ancient garbage basically. Broken pots, spear points, stone tools," said Hocksbergen at the site.
The team uses a homemade machine to sort the artifacts. A flow of water sorts the items through a network of various sized screens. It makes use of the wastewater treatment facilities to filter the water before releasing it back into Indian Creek.
Hocksbergen said the nature of the soil makes this site particularly interesting. Items that would normally decompose have been naturally preserved.
"The preservation here is immaculate. We've found bone needles that are perfectly carved and look like they were made yesterday," he said.
The team will continue to excavate the site for a few more months. After they finish, the artifacts will be analyzed and preserved.
"Some of the nicest items, we'll try to retain here and put on display for the public," he said.
Hocksbergen said this is one of the largest sites of its kind at Redstone Arsenal. Right now, they have more than 960 archaeological sites on record.
Copyright 2011 WAFF. All rights reserved.