Dams in distress: A WAFF 48 News special report
Published: Mar. 31, 2011 at 6:40 PM CDT
|
Updated: Apr. 1, 2011 at 9:01 AM CDT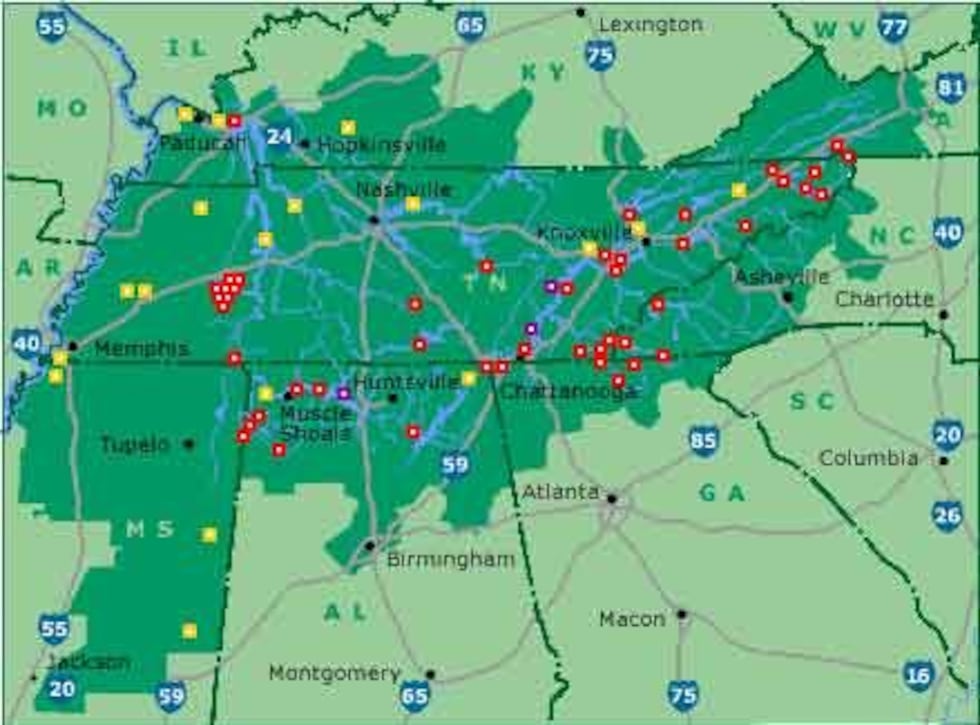 FLORENCE, AL (WAFF) - Alabama has seen several dam failures over the past few decades, but several people around the state are concerned that many dams in the state are one crack away from a major disaster.
"We have a significant problem in Alabama with unsafe dams," said former Alabama EMA Director Lee Helms. He held the post for eight years, and now runs his own private emergency response company in Clanton.
According to the U.S. Army Corp of Engineers, Alabama has 2,000 dams, and 201 are listed as high hazard.
[Map of dams in Alabama (PDF)]
A high hazard dam means if the dam were to fail, loss of life is likely. Of those 201 high hazard dams, nearly 70-percent have no emergency action plan.
"The vulnerability downstream has already been identified and it is a ticking time bomb," said Helms.
[High hazard dams by county (PDF)]
The danger is real because Alabama is the only state in the entire country without any dam safety legislation.
"There are no regulations, there's no state law that requires them to build that to a certain specification," said Helms. "There's no maintenance laws, nothing what-so-ever or statutory requirements to maintain those facilities."
"As a state agency, we're not checking them," said Alabama Water Resources spokesperson Leslie Durham.
Durham's agency is very aware that your safety is at risk.
"We live in Alabama; we all live downstream of a dam somewhere," said Durham. "We have to depend on the dam owners to do what's right and to look after their own dams and make sure they are maintained properly."
[Army Corps of Engineers inventory of dams]
Those dam owners in north Alabama include the Tennessee Valley Authority. They run both Wilson and Wheeler Dams in Lauderdale County.
"TVA has a rigorous program to ensure the safety of all of our dams through analysis and design and routine verification of the safety and structural integrity of the dam," said TVA CEO Bill McCollum.
According to Helms, dams like TVA's lead the way in safety.
According to a recent survey by the U.S. Army Corp of Engineers, every county in north Alabama, except Jackson and Morgan, have at least two high hazard dams. Helms believes most are small private dams the public may not even know exist.
Several groups and agencies have tried passing legislation since the 1980's, only to see the bills struck down every time.
"As for why legislation hasn't passed, I guess it just goes to maybe a property rights [issue]," said Durham.
"It is totally ridiculous. We ought to be able to deal with this issue just like every other state. It's not something new," said Helms.
Alabama Governor Robert Bentley said he never saw any legislation on dams when he served in the legislature, and sharing rights with Georgia and Florida is his most pressing water issue.
Durham's organization won't give up trying to get new laws passed, but with only a few people in the state even talking about the safety of dams , Alabama is walking a fine line between personal property rights and a public disaster.
Copyright 2011 WAFF. All rights reserved.