One on one with Mary Winkler: A WAFF 48 News special report
Published: May. 26, 2010 at 7:40 PM CDT
|
Updated: Jul. 1, 2010 at 12:54 PM CDT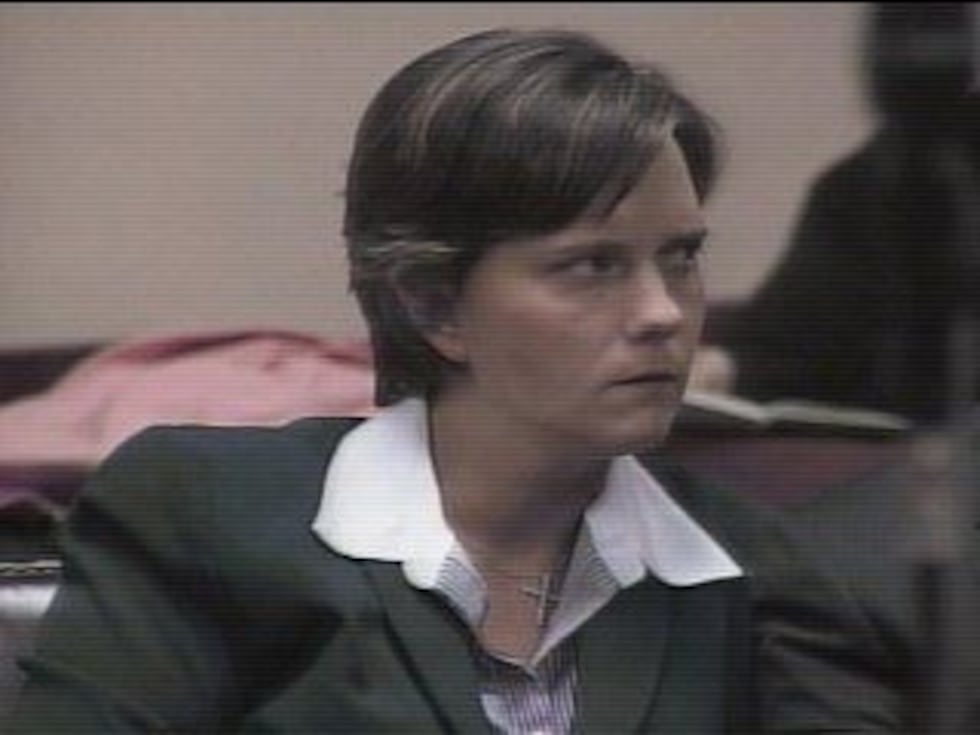 HUNTSVILLE, AL (WAFF) - The Tennessee woman convicted of killing her minister husband with a shotgun blast to the back is speaking about her new life and raising her girls.
Mary Winkler has come a long way from being the frail and timid preacher's wife who took the stand in her own defense. Winkler shot and killed Austin High graduate Matthew Winkler in 2006.
Matthew was a man who'd been voted "Mr. Austin High School" by his classmates in Decatur.
The jury found Mary Winkler guilty of voluntary manslaughter for the shooting death. She's served her time and successfully won back custody of her three daughters from her dead husband's parents.
Now she's revealing a new secret about her life. It's a whole different world these days for Mary Winkler.
She's renting a home in Smithville, Tennessee and raising her three daughters.
"This is wonderful, just having the land. And the girls will get out in there and will run and they enjoy that," said Winkler of her daughters, Patricia, Ally, and Brianna.
Winkler says they're always looking to pitch in around the house.
"They understand they need to do a little bit more around the house, they need to help out and they've done a great job," said Winkler.
Winkler says she needs that help now that she is dealing with a new obstacle in her life. She's been diagnosed with multiple sclerosis.
"It was such a scary time. At one point we thought I had a stroke just because the disabilities were on the right side of my body," she explained.
The diagnosis threw Winkler for a loop just when she thought her life was beginning to settle down.
She'd regained custody of her three girls in 2008, a year after her conviction for her husband Matthew's shooting death.
Winkler served less than 300 days behind bars and she also had to get mental health treatment.
With that past her, she focused on making a better life for her girls, going back to school and getting a job.
She says that goal seems much harder to reach now that she's been diagnosed with a disease that has no known cure.
"I had just been accepted into nursing school last fall. I talked to my physical therapist and my occupational therapist and the problem, she said nursing would not be an occupation to go into because I'm on my feet so much," said Winkler.
Winkler is getting help and support from family and friends. Even the parents of her slain husband, the couple she battled in court for custody of her children, have pitched in to help with her girls.
"When I had the aspiration with my MS, it was a real hard time. The Winklers were wonderful because the girls had gone for a weekend visit and that turned into three months. So the Winklers were just right there for the girls and took great care of them," she explained.
As for the shotgun blast that day in march four years ago, Mary Winkler says she hopes her actions won't affect how people treat her girls.
"Whatever reason people have any problem with me, that's fine. Everybody's entitled to their opinion, but these girls are treated for who they are, not because of what their mother's done," said Winkler. "They're three very fine young ladies."
Winkler says she's not working right now, but she says her family has clothes on their backs and food on the table. She says she's grateful to her former in-laws for having taken such good care of her girls.
©2010 WAFF. All rights reserved.