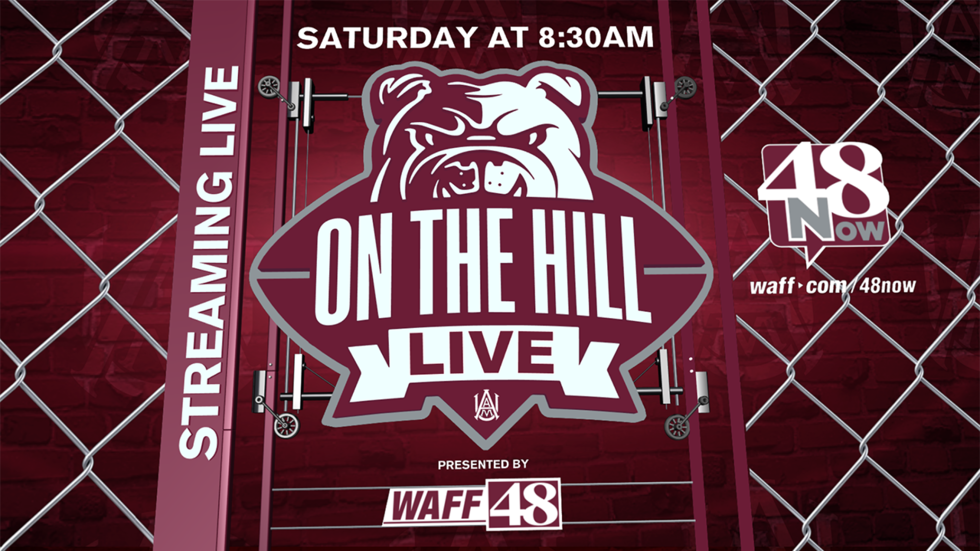 Huntsville's newest, live game day experience features Alabama A&M Athletics!
On the Hill: Live, hosted by Athletic Director Dr. Paul A. Bryant, is a thrilling sports talk show that brings together the vibrant spirit and energy of the University's football games.
The show serves as a platform for showcasing the rich traditions and talents of the Alabama A&M community. With a dynamic mix of participants, including the renowned Alabama A&M Maroon & White band, cheerleaders, students, special guests, and even alumni celebrities, the show promises a memorable and engaging experience.
Tune in on the 48 Now Livestream each home Saturday at 8:30 a.m. to watch the full show. The show will also be available via Facebook Live.
Watch the Saturday, Sept. 30 show here:
Watch the Saturday, Sept. 9 show here:
Watch our next show here in November:
Replays will be available on this page and on the WAFF 48 YouTube Channel.