Reporter
Rocky Hill, CT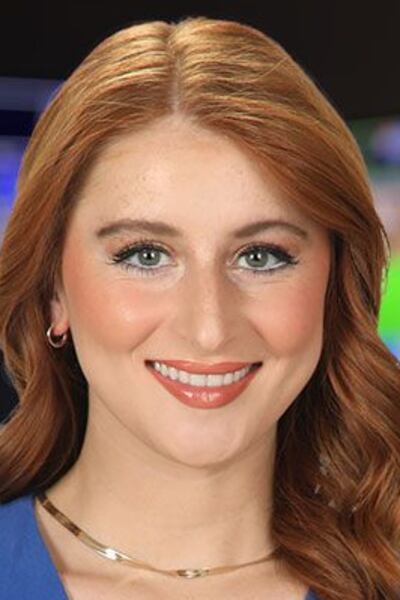 After two years of an adventure down south, I'm so excited to be back in Connecticut.
I graduated from Quinnipiac in December 2020.
During my time at Quinnipiac, I interned at News8, WPIX11 in NYC, NBC CT & the weekend edition of the TODAY Show.
My internships have taken me to unexpected places and people.
I've interviewed Jake Gyllenhaal, interviewed stars on the Tony Awards red carpet and pitched stories that aired on weekend TODAY.
All of those internships made me eager to become a reporter.
I moved to Huntsville, AL, known as the Rocket City, in 2021. I had never even heard of the area but took my first reporting job sight unseen.
At WAAY31, I was a weekday reporter and produced/anchored the Saturday morningshow.
Most recently, I was Emmy nominated for my contribution to a newscast, "End of Watch Sgt. Risner".
In Huntsville I also became a dog mom! Hazel has found her forever home with me after a tough start to her life. She's loving Connecticut!
Please never be a stranger! If you see me out, say hello!
@oliviaschueller