Reporter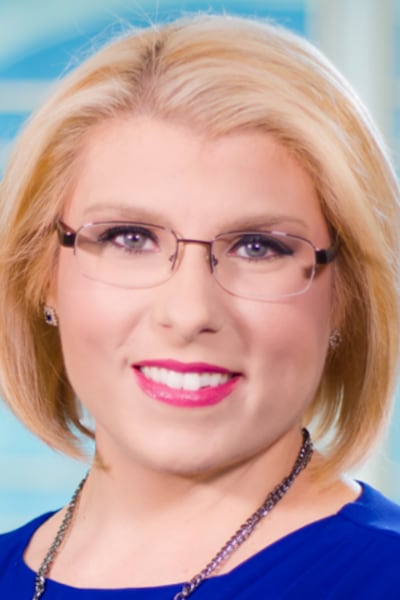 Lindsey Connell is a general assignment reporter for WAFF 48 News.
She came to Huntsville from WSFA, the Raycom Media station in Montgomery.
Lindsey is an award-winning journalist who has worked in different parts of the country, striving to tell impactful stories.
She is originally from Pennsylvania. In 2006, she graduated with distinction from Penn State University's College of Communications with a degree in Broadcast Journalism. She started at NBC 10 in Philadelphia as a researcher and production assistant and worked alongside some of the best in the news industry- anchors, reporters, producers, directors and photographers who were willing to teach her the skills needed to succeed.
In 2007, she started reporting at WTVM, WAFF's sister station in Columbus, GA, where she worked her way to the top of the newsroom as lead reporter, covering crime and court stories, city government and military deployments at Fort Benning, the Army's Maneuver Center of Excellence.
In 2011, she was chosen by the number one TV station in the Topeka, Kansas market, WIBW, to spearhead the creation of a bureau office, covering all of the news in their extended viewing area, including Fort Riley, home of the 1st Infantry Division. She connected with farmers and Army families, as well as local, state and federal officials and viewers to relay coverage that mattered to viewers.
In 2013, Lindsey became the lead nightside reporter at WSFA. For several years, she handled significant stories on the air and online across the central part of the state. She covered major news, as well as human interest stories, throughout a large viewing area.
The Associated Press recognized her for best breaking news coverage and "best reporter." The AP also recognized her for "best series" for "Montgomery Unsolved," an investigative series she created with the help of the Montgomery County District Attorney's Office and victim's families. It shed light on local cold cases in an effort to uncover new information and spark fresh leads. Lindsey also partnered frequently with Central Alabama CrimeStoppers to help solve cases and get dangerous fugitives off the street.
She enjoyed her time in Philadelphia, Columbus, Topeka and Montgomery working with amazing news teams and in October of 2017, she seized the opportunity to continue her career in the Rocket City.
Lindsey and her husband are thrilled to be in the Tennessee Valley and they are looking forward to becoming involved in the community.
In her spare time, Lindsey enjoys reading, traveling and catching up with friends and family.