Morning & Noon News Anchor
Huntsville, AL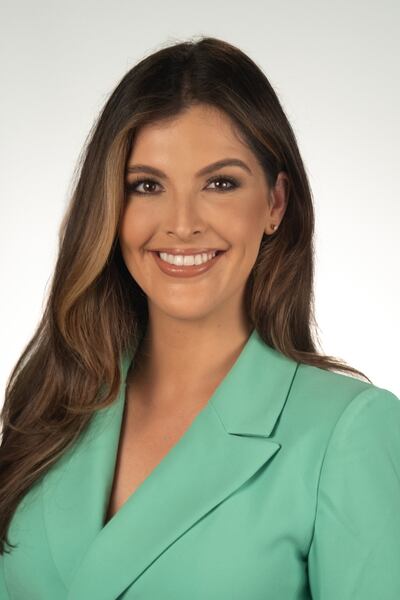 Gina Benitez is a born and raised South Floridian but has lived all over the country and she's thrilled that her newest adventure led her to The Tennessee Valley.
Gina started her career in Texas and used to do it all. She would write, shoot, edit and even completely produce the weekend newscasts she anchored. While in El Paso, she covered the military beat. She repeatedly broke exclusives and had incredible opportunities both on and off the military installation.
She then moved back to her home state of Florida and reported and anchored in Orlando. There, she covered everything from rocket launches to high-profile trials. She was also one of the first reporters at the scene of the Pulse nightclub shooting — a day that forever changed her both personally and professionally.
Raleigh was Gina's next stop and not long after she started, she found herself covering the largest fire in the city in nearly a century. What makes this story even more wild was that she did it all while walking her dog in frigid temperatures while she was off the clock. The fire broke out in a building across the street from hers (late at night) and she was the closest reporter to the scene, so it was really a no-brainer. She essentially field anchored for hours as the story was unfolding. She and her team received two Emmy nods for their coverage of that story.
Most recently, Gina worked in her home market of Miami where there is no shortage of breaking news. She regularly covered some of the biggest stories in the nation and was nominated for an Emmy for her coverage of the Plantation building explosion.
Gina's covered a lot of the big stuff and while she thrives during breaking news, her favorite stories to tell are the actual stories – the ones that tug at the heartstrings, the human interest stories that highlight issues and how people were able to overcome them. That's why she got into this business to begin with.
A 3 a.m. wake-up call may not sound ideal to most but Gina loves getting her day started early and bringing the important issues to the forefront while people are waking up. She values authenticity and is eager to connect to the community. If you have any recommendations of places to go (or eat at!) or just want to say hi, feel free to reach out!
Education
Florida State University