Tennessee Valley Living Head Booker & Digital Producer
Huntsville, AL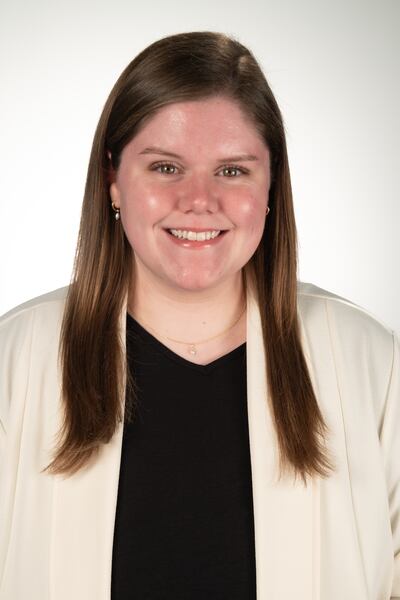 Ellen McDonald is the Head Booker and Digital Content Producer of WAFF 48's daily lifestyle show, Tennessee Valley Living. She joined the TVL team in May of 2023.
In her role, she books all the guests that are interviewed on TVL and prepares them for their live interview. Additionally, she writes all the stories that go onto the TVL website, clips interview segments and makes all the posts on the show's social media pages. She enjoys being able to meet all the guests and ensures that their stories are told.
Before joining the TVL team, she attended the University of North Alabama and graduated Magna Cum Laude. She majored in Mass Communication with a concentration in Journalism and Digital Media Production and minored in Political Science. She has over four years of experience in writing, copy-editing, and content creating through her various positions in student media at UNA.
When she is not at the station, she enjoys reading, live music and spending time with her friends. She has a passion for lifestyle news. She has always felt a connection to the stories that pull at the heartstrings and remind people what matters most in life.
Ellen is excited to make mornings in the Tennessee Valley a bit brighter through her work on TVL.
Education
University of North Alabama