Crews battle trailer fire in Blake
Published: Nov. 21, 2023 at 6:36 AM CST
|
Updated: Nov. 21, 2023 at 6:42 AM CST
BLAKE, Ala. (WAFF) - The Blake Volunteer Fire Department and Rainsville Fire Department battled a trailer fire Monday night on County Road 505.
According to Blake VFD Chief Jason Foster, his crews responded to the fire around 7:15 p.m., destroying a trailer. Chief Foster said the fire also started a large grass fire in the nearby area. He says his crews with assistance from Rainsville FD quickly put the grass fire out.
At least one acre was burned, according to the Alabama Forestry Commission's wildfire map.
Fire officials said there were no people inside the trailer at the time of the fire. No injuries have been reported.
The cause of the fire remains under investigation.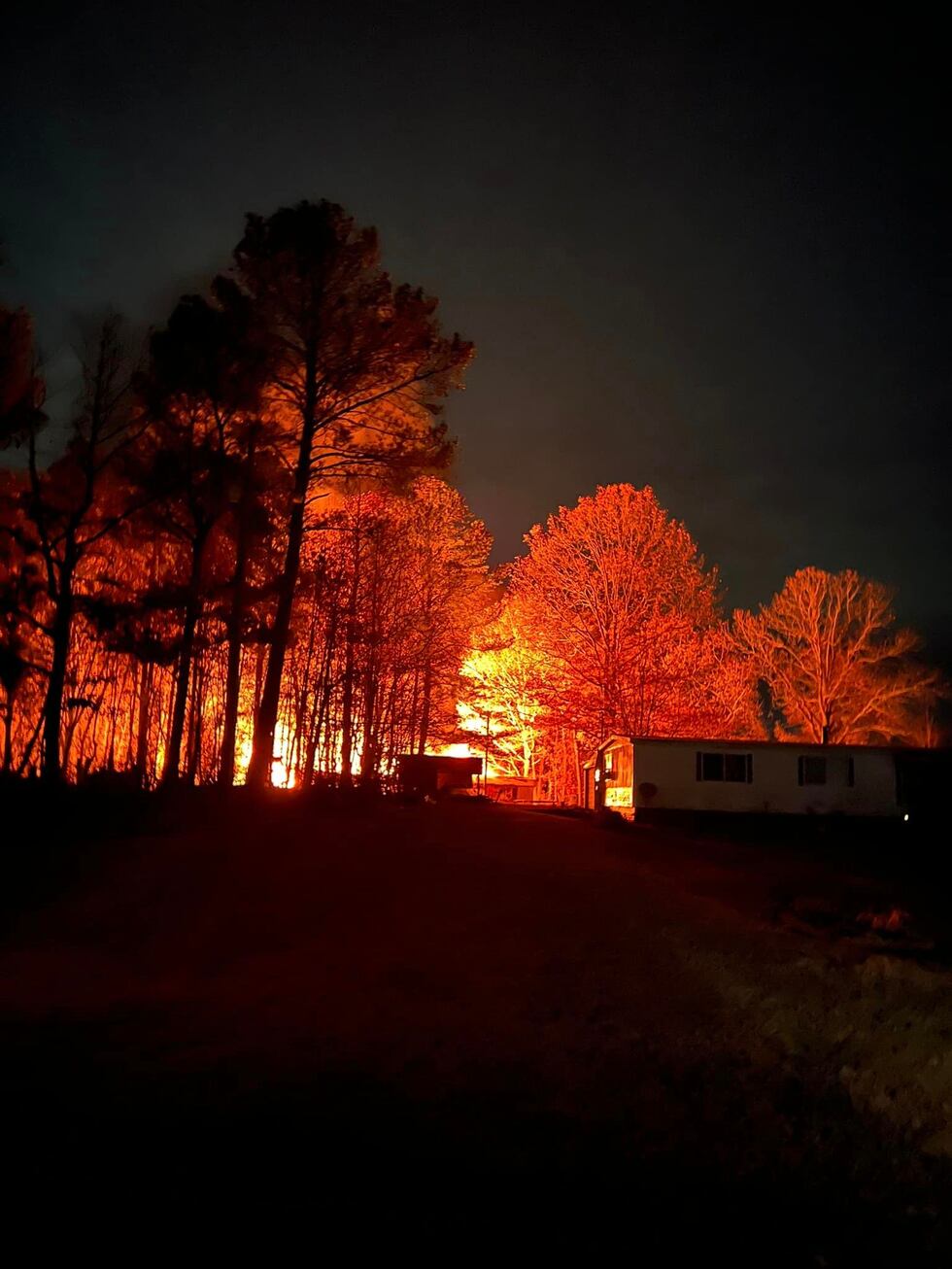 Click Here to Subscribe on YouTube: Watch the latest WAFF 48 news, sports & weather videos on our YouTube channel!
Copyright 2023 WAFF. All rights reserved.