ADOC arrests two trespassers at Limestone Correctional Facility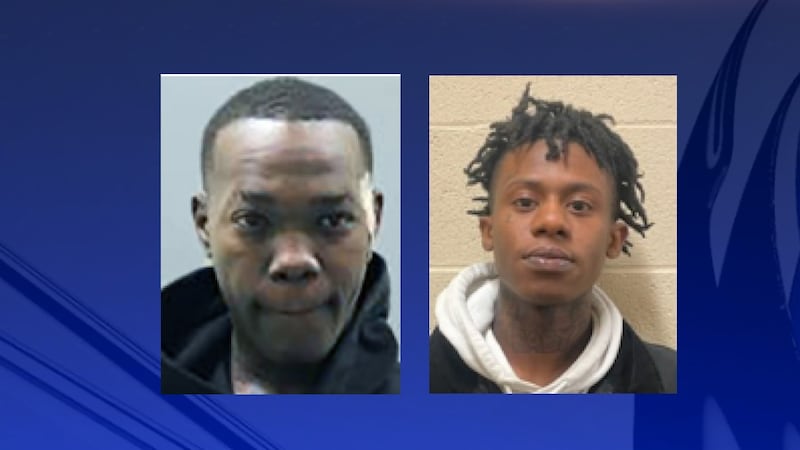 Published: Nov. 20, 2023 at 2:36 PM CST
LIMESTONE CO., Ala. (WAFF) - Two people were arrested Sunday night after trespassing onto Limestone Correctional Facility's property.
According to the Alabama Department of Corrections, the incident happened at approximately 9:22 p.m. when K-9 personnel stationed at the prison received an alert of a possible trespasser on the property.
ADOC says the suspects, identified later as Dearis Whittaker and Mar'dae Dowdell, were spotted and pursued by K-9 officers.
The first suspect, Whittaker, was quickly detained while the search continued for the additional suspect and any contraband the pair allegedly left on the property. The second suspect, Dowdell, and the contraband were located shortly after.
ADOC said the contraband was screened, photographed, and processed for evidence including one black backpack that contained six packages and another red backpack that contained five packages.
All of the packages were wrapped in tape and believed to contain various drugs, narcotics, and cell phones.
Whittaker and Dowdell were transported by Limestone County deputies to the Limestone County Detention Center and charged with Trespassing About Prisons and Promoting Prison Contraband 1st Degree.
ADOC said this remains an ongoing investigation and additional charges are pending.
Click Here to Subscribe on YouTube: Watch the latest WAFF 48 news, sports & weather videos on our YouTube channel!
Copyright 2023 WAFF. All rights reserved.