Colbert County bus driver and students recognized for their bravery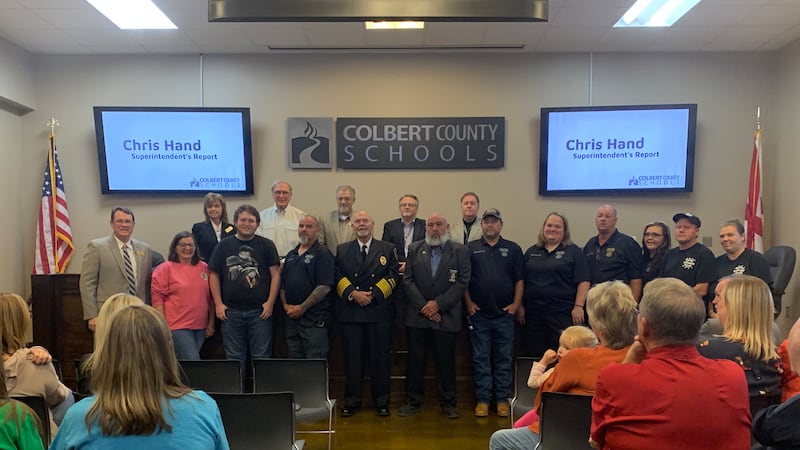 Published: Nov. 16, 2023 at 7:34 PM CST
COLBERT CO., Ala. (WAFF) - The students and teacher who selflessly pulled a man from his burning house in White Oak almost two months ago were celebrated by their school system tonight.
Bus driver Chrys Landers was driving students after school when she said she saw smoke coming from a house. Landers stopped the bus and ran off it without thinking once she saw Russell Marler laying on the ground near his wheelchair.
When she looked up, two students were running to her aid. Landers and Joshua Ledlow were honored tonight for their bravery by the Colbert County School system and the Governor of Alabama. The Alabama College of Fire also gave them a commemorative coin to keep, saying that Alabama has not had an incident like this in the last 40 years.
Sadly, Marler passed away last month.
"He's always with you, deep in your heart," Ledlow said.
Landers said she has spoken with the family since.
"I got to meet up with his daughter the other day," Landers said. "And we did a lot of hugging and loving on each other. She was just really appreciative knowing that they had another month with him."
Click Here to Subscribe on YouTube: Watch the latest WAFF 48 news, sports & weather videos on our YouTube channel!
Copyright 2023 WAFF. All rights reserved.