Michigan-based bank sues Hometown Lenders for more than $21 million after defaulting on its loans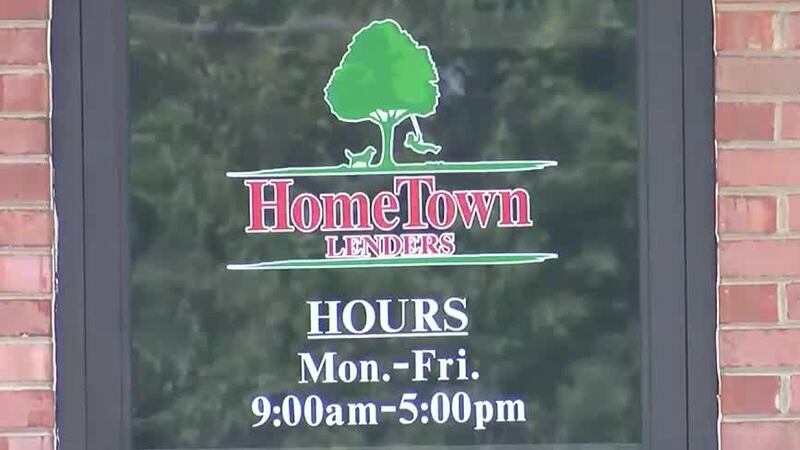 Published: Nov. 15, 2023 at 7:27 PM CST
MADISON COUNTY, Ala. (WAFF) - Hometown Lenders, a Madison County-based company once again finds itself at the center of another legal battle, this time by Flagstar Bank, a Michigan-based company.
In a lawsuit filed last Friday, the bank alleges Hometown Lenders had defaulted on its loans and is trying to recoup more than $21 million from its deal.
The lawsuit also noted that several former employees who worked for Hometown Lenders also filed lawsuits against the company.
Those lawsuits claim the company failed to make payroll, failed to pay expenses and failed to pay commissions to former workers.
WAFF 48 News reached out to Hometown Lenders CEO Billy Taylor Jr. multiple times today about the lawsuit, as well as calling Taylor several times on Wednesday.
In August, WAFF 48 News went to the Hometown Lenders home office in Hazel Green on another story concerning the company. At the time, Mr. Taylor was there, he talked to us off camera and denied any wrongdoing.
On Tuesday, when WAFF 48 News reporter D'Quan Lee arrived, the business was shut down. He also knocked on the door and no one answered.
Nearly a month ago it was announced that Huntsville was removed from next year's Korn Ferry golf tournament. A spokesperson said it made the decision because Hometown Lenders did not meet its financial obligation as the title sponsor.
WAFF 48 News will continue to dig for answers about the status of this local company and any litigation surrounding it.
Click Here to Subscribe on YouTube: Watch the latest WAFF 48 news, sports & weather videos on our YouTube channel!
Copyright 2023 WAFF. All rights reserved.