A few showers this afternoon & overnight
First Alert Weather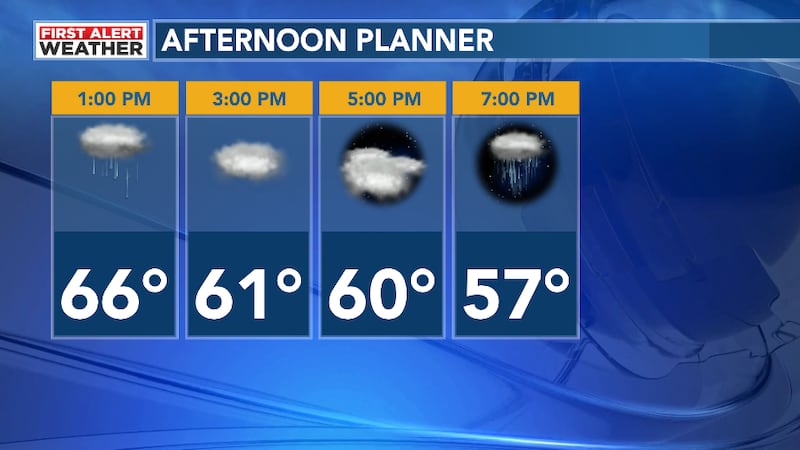 Published: Nov. 15, 2023 at 11:08 AM CST
HUNTSVILLE, Ala. (WAFF) - This afternoon, cloudy with occasional showers for locations mainly south of the Tennessee River. Temps around 60 degrees. Tonight, breezy with a few showers. Low to mid 50s. Thursday, besides an early morning shower, partly sunny and mild. High temps around 70 degrees, Dry and cloudy Thursday night, low temps in the 50s.
Friday, cloudy with scattered showers. High temps around 70s degrees. The showers will end Friday night and the weekend looks good.
Sunny for Saturday and cooler with a high temp in the low to mid 60s. Sunday, besides some late-day clouds, mainly sunny. Mid to upper 60s. Another chance for rain Monday through Wednesday. Thanksgiving travel week is one of the busiest of the year and the WAFF48 First Alert Weather Team will be closely watching the forecast and timing of the rainfall potential.
Click Here to Subscribe on YouTube: Watch the latest WAFF 48 news, sports & weather videos on our YouTube channel!
Copyright 2023 WAFF. All rights reserved.