22-year-old woman charged with manslaughter states that she did not shoot the victim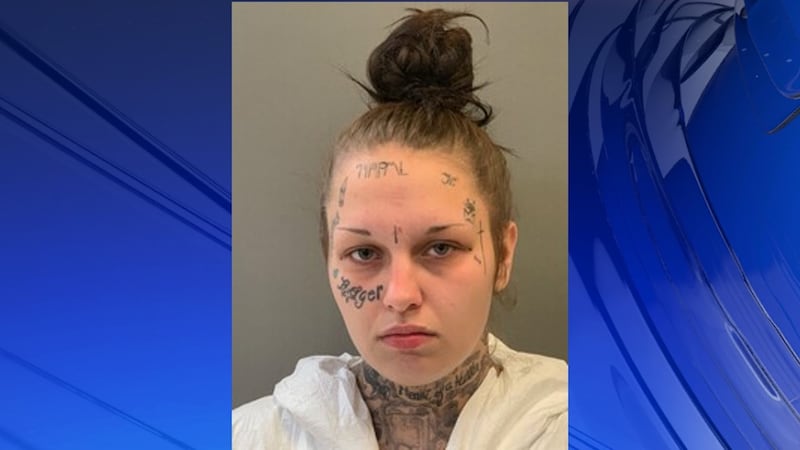 Published: Nov. 2, 2023 at 5:42 PM CDT
DECATUR, Ala. (WAFF) - A 22-year-old Decatur woman is facing a manslaughter charge after allegedly shooting and killing a Decatur man in the early morning hours on Monday.
Chelsie Lampkin is accused and shooting and killing 56-year-old Terrance Faulks at a home on 3rd Avenue SE.
According to an affidavit filed in Morgan County Circuit Court, a nearby neighbor called Morgan County 911 AT 12:31 a.m. and reported hearing a single gunshot and a woman crying in the backyard of a home across the alley.
Once officers arrived they found Lampkin crying over the body of Faulks in the backyard. The affidavit states that a Jimenez Arms 9 mm handgun was found between Faulks' legs and a Mossberg 12 gauge shotgun beside his torso on the ground. A 9 mm casing near Faulks was also found and a single gunshot entrance wound to the back of the victim's head.
Emergency personnel transported Faulks to the Decatur Morgan Hospital where he succumbed to his injuries. The Morgan County Coroner collected "what appeared to be small clear bags of Cocaine and Marijuana from Faulks' clothing."
During an interview Lampkin stated that she and Faulks used drugs because it made them paranoid. She continued by stating that Faulks "constantly believed people were trespassing his property, and she and Faulks would frequently discharge firearms into the air from the backyard to scare off any would be trespassers."
Lampkin stated that she carried the Jimenez Arms handgun and that Faulks carried the Mossberg shotgun into the backyard because he thought someone was trespassing. She admitted to officials that she had shot the handgun into the air a few feet from Faulks while he shot the shotgun at the same time.
Lampkin claimed that "Faulks fell to the ground immediately after, but she was adamant that she did not shoot him."
Lampkin remains in the Morgan County Jail where she is being held on a $100,000 bond.
Click Here to Subscribe on YouTube: Watch the latest WAFF 48 news, sports & weather videos on our YouTube channel!
Copyright 2023 WAFF. All rights reserved.