Tate Farms patriarch passes at 95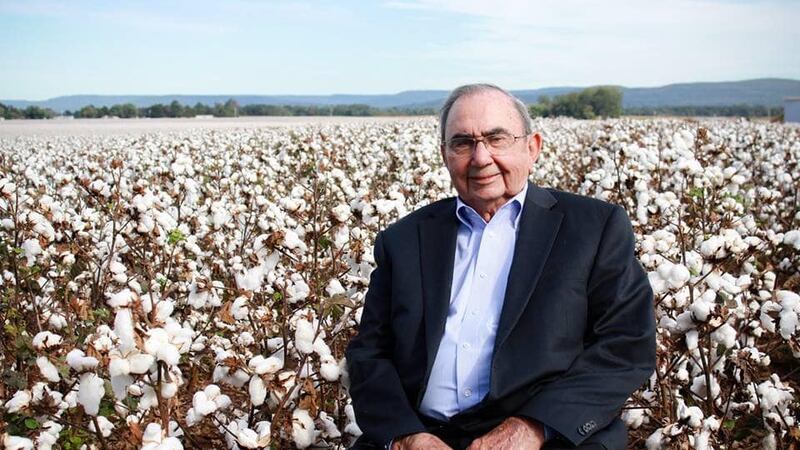 Published: Nov. 1, 2023 at 2:11 PM CDT
MERIDIANVILLE, Ala. (WAFF) - William "Homer" Tate, the patriarch of the Tate Farms family has passed away at the age of 95.
Over the past three decades, Tate Farms has become a must-see tradition in the fall, as Madison County families make the pilgrimage to pick their pumpkins every October. The farm announced the news on its Facebook page Wednesday evening, just as Halloween festivities around the Valley were getting underway.
According to the family, "Homer was a cornerstone in the agriculture community, deacon emeritus at Flint River Baptist Church, and had a servant's heart for others. We are grieving as a family, but find great comfort that he is in God's presence."
The Tate Farms website says the farmhouse was originally built in 1907, 21 years before Homer's birth. Homer took over the farming legacy and raised four sons on the property. In the late 1990s, the farm transitioned to a hybrid working farm / tourist spot, growing pumpkins and inviting everyone to come on the property to pick one right off the vine. The business remains in the hands of the Tate family 116 years after it's creation.
Funeral arrangements have not been announced.
Click Here to Subscribe on YouTube: Watch the latest WAFF 48 news, sports & weather videos on our YouTube channel!
Copyright 2023 WAFF. All rights reserved.