Plainview wins first State Volleyball title
Bears defeat Montgomery Catholic for 3A Crown
Published: Nov. 1, 2023 at 5:45 PM CDT
HUNTSVILLE, Ala. (WAFF) - Plainview High School's Lady Bears learned firsthand that three times can be the charm. The Bears downed Mobile Christian 3-0 Wednesday at Bill Harris Arena to capture the school's first AHSAA State Volleyball Championship.
Plainview (51-5) was making their third trip to the finals.
Plainview's season players indeed played like veterans, jumping out to a 25-19, 25-11 lead. The Leopards (44-8), coached Jackie Haines, came out swimming in the third set and built a 9-0 lead before the Bears of Coach Skyla Gray settled down. Mobile Christian won the set 25-15 and both teams battled fiercely in the final set with Plainview winning 25-22 and the state title 3-1.
"It's a deep passion for me, Volleyball is," Plainview Head Coach Skyla Gray said. "And they had a group of girls that graduated their whole team, and this year they come with seven seniors and pretty much a brand-new team and step up and work hard so I'm just privileged to coach them.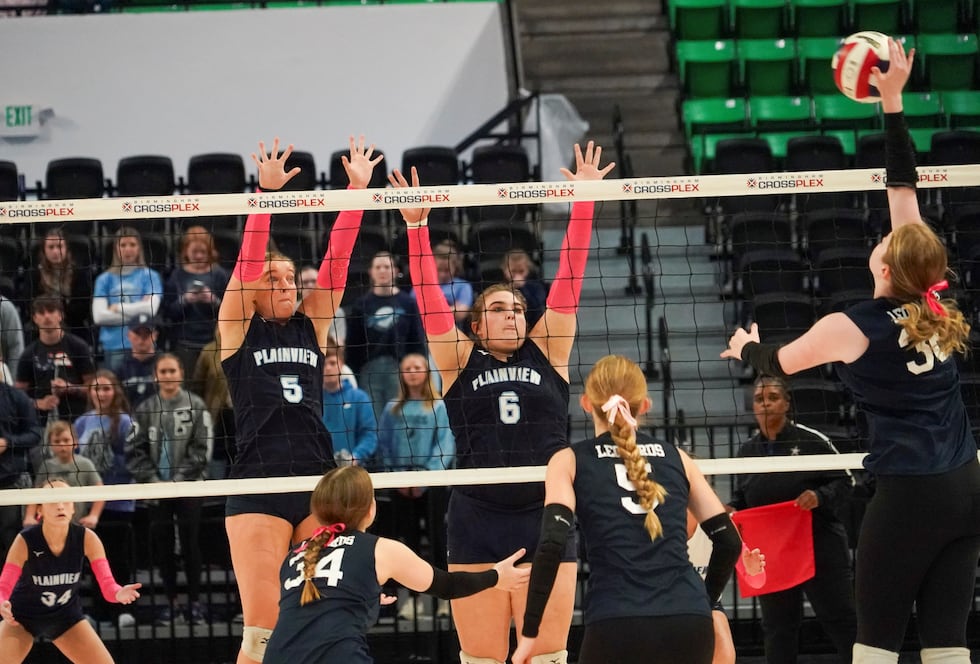 I mean I started out at Plainview and my first team's first record, I will never forget was 5-25. And we took five years to build his huge program, and then to come back and have this great group of, it's just surreal."
3A Tourney MVP Chloe Hatch had 16 kills and 10 digs to lead the Bears. Kami Sanders also had 16 kills and 12 digs, Faith Odom had nine kills, setter Ali Price totaled 46 assists, and 14 digs, Zanna Ferguson had a team-high 20 digs, and Aubriella Hairston managed nine kills.
Mobile Christian was paced by sophomore Melaina Haines and libero Melissa Patel. Haines, the daughter of the head coach, had 23 kills, 20 digs and 12 assists. Patel had 21 digs, setter Haley Eldridge had 20 assists and two service aces, and Hadley Kelly had seven kills.
Click Here to Subscribe on YouTube: Watch the latest WAFF 48 news, sports & weather videos on our YouTube channel!
Copyright 2023 WAFF. All rights reserved.