Madison County jury left to decide death sentence in cop killer case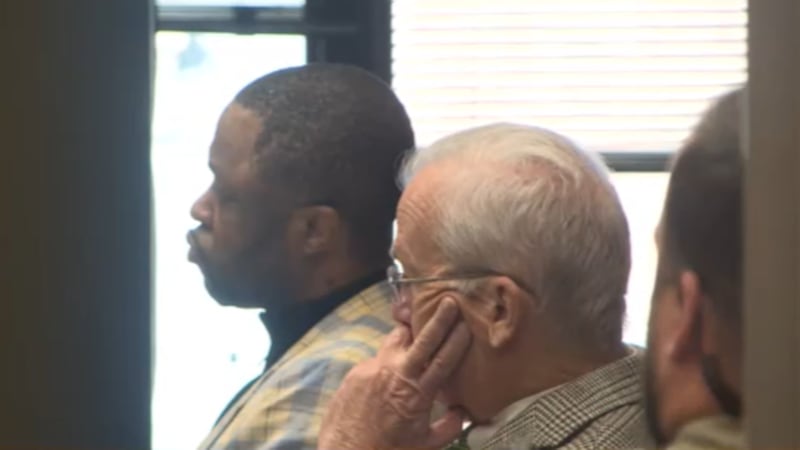 Published: Oct. 31, 2023 at 8:27 PM CDT
HUNTSVILLE, Ala. (WAFF) - On Tuesday, a Madison county jury convicted LaJeromeny Brown of capital murder.
Brown killed undercover Huntsville STAC Agent, Billy Clardy III in 2019 during a botched drug sting. It took two full days of deliberations to reach a verdict for a jury of six men and six women.
The foreperson choked back tears as he read the verdict finding Brown guilty of capital murder. Brown sat stoic without reaction.
Immediately following the verdict, the trial went into the penalty phase which is the part of a trial where jury decides what punishment a person who has been found guilty of a crime should receive.
A unanimous verdict from the jury is required in the state of Alabama, while a sentence, needs a majority with at least ten jurors leaning toward a death sentence.
During the penalty phase, the state and defense called witnesses to share impact statements.
The most compelling of the day, the widow of Officer Billy Clardy III, Ashley Clardy Boyd.
Through tears, Boyd shared how they met on a blind date and eventually blended their families.
She shared getting that devastating call on December 6, 2019 and rushing to the hospital thinking to herself, "lighting cannot strike this family twice."
Clardy's father, Billy Clardy Jr. was killed in the line of duty in 1978.
Boyd shared how the family's first Christmas following Clardy's death was devastating but they were consoled with a house full of Huntsville police officers showing support.
Boyd mentioned that Officer Clardy was killed a day before his eldest daughter was going to tell him that he was going to be a grandfather.
The defense called Brown's mother, Alma Applebet to the stand and she told the jury that she will never stop loving her son.
In a dramatic moment, she turned to Clardy's widow and said "he did not show up to that house to kill anyone." She begged the jury to choose life for her son.
State prosecutors made sure to address Brown's criminal past going back to 1998. Brown has a felony conviction from 2008 on possession and distribution of cocaine. Brown was also accused in a home invasion in Chattanooga involving kidnapping, assault and even impersonating a police officer.
All of that information will now factor into the decision the jury will make on Wednesday.
Court will revenue at 9 a.m. Stay with WAFF 48 for the latest developments.
Click Here to Subscribe on YouTube: Watch the latest WAFF 48 news, sports & weather videos on our YouTube channel!
Copyright 2023 WAFF. All rights reserved.