Havoc dominates Pensacola in sold-out home opener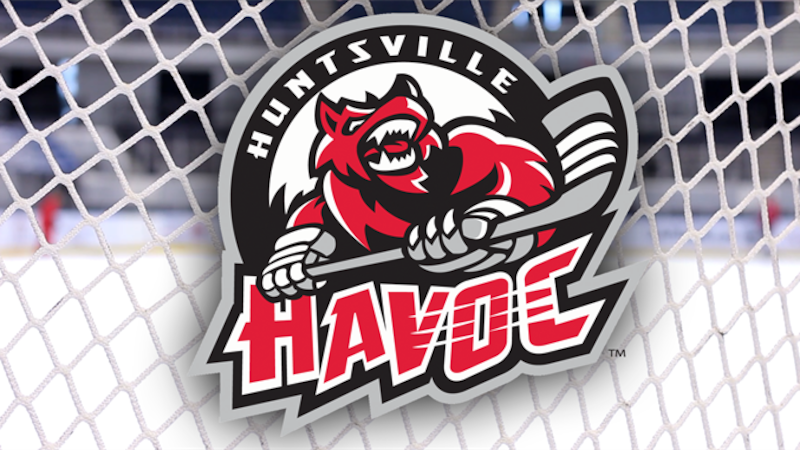 Published: Oct. 28, 2023 at 12:16 PM CDT
HUNTSVILLE, Ala. (WAFF) - Propst Arena was full of excitement Friday night as the Huntsville Havoc dominated their sold-out home opener over the Pensacola Ice Flyers in stunning fashion.
The Havoc left the rink victorious with a 5-2 win over the Ice Flyers. One of the key aspects of the game was the fans; attracting more than six thousand to the arena.
Although the visiting squad may have taken the early lead in the game, Havoc was able to respond with two goals from Doug Elgstam and one goal from Eric Henderson. Sealing the lead at 3-1 in the first period.
In the second period, Havoc's Phil Elgstam recorded his first career goal. In the third period, the Ice Flyers tried to gain a comeback with a power-play goal, courtesy of Mecrones but fell short. The Havoc continued maintaining its resilience on the ice and Doug Elgstam once again, came up with a huge goal. Elgstam sealed the game with a third-period goal, marking a hat-trick on the day for the former Ice Flyers star.
Havoc goaltender Petizian had an impressive game with a total of 26 saves on the night. The Havoc were able to come away with the victory off power-play opportunities, going 1-for-4, while the Ice Flyers managed to convert 1 of their 2 chances.
Havoc will travel to Pensacola on Saturday for a 7:05 CT puck drop at Pensacola Bay Center.
Click Here to Subscribe on YouTube: Watch the latest WAFF 48 news, sports & weather videos on our YouTube channel!
Copyright 2023 WAFF. All rights reserved.