Decatur Animal Services offering free adoptions for Friday the 13th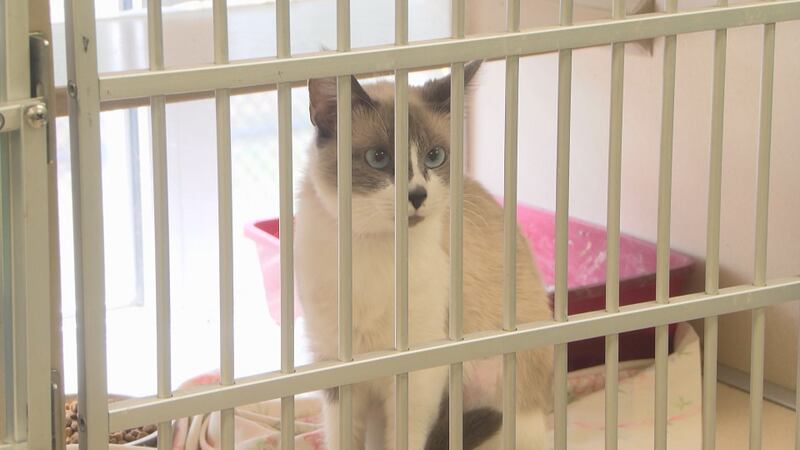 Published: Oct. 12, 2023 at 3:40 PM CDT
DECATUR, Ala. (WAFF) - The kennels at Decatur Animal Services are getting full, and staff is hoping you'll come by to find a new furry family member for Friday the 13th.
The staff is teaming up with White Oak Transportation for a one-day-only deal: all animal adoptions are free! White Oak is covering all the fees for animals taken home on Friday.
"We stay pretty full" says Kelly Garland, a kennel tech at DAS. "It's stressful for the animals to be up here in this environment. We love them while they're here, we try to take good care of them while they're here, but they need to be in a home. With sickness and changes in weather and breeding season we're constantly having animals coming in and we want to see more go out than we take in."
Garland says cats outnumber dogs right now in the shelter and she'd be thrilled to see them all go to new homes.
Decatur Animal Services is open from 11 a.m. to 4:30 p.m. Friday. They're located at 300 Beltline Road in Decatur.
Click Here to Subscribe on YouTube: Watch the latest WAFF 48 news, sports & weather videos on our YouTube channel!
Copyright 2023 WAFF. All rights reserved.