Sparkman heads into Bob Jones for Week Seven
The Patriots won last season 48-40.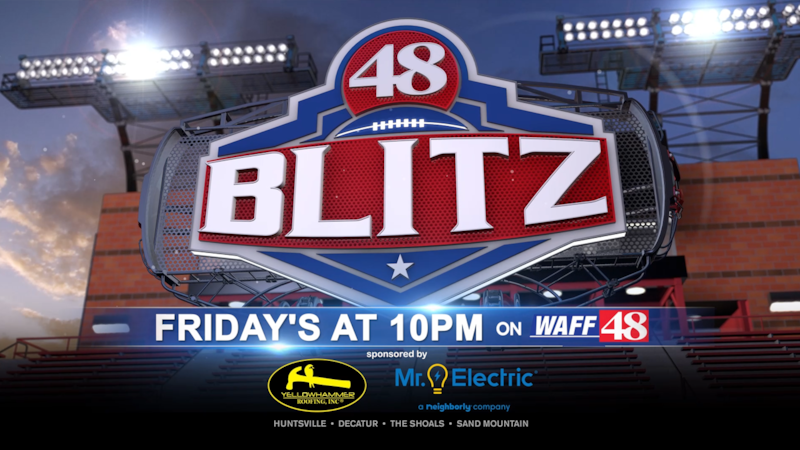 Published: Oct. 9, 2023 at 9:27 PM CDT
HUNTSVILLE, Ala. (WAFF) - For the second straight week Sparkman will play at Madison City Schools Stadium, this time against Bob Jones.
Last week the Senators five game win streak was snapped by James Clemens. With that loss, Sparkman is tied for second in Class 7A Region 4 with Bob Jones. The Patriots picked up a week six win in a close contest with Florence.
Sparkman has had a strong start to the season, with a 5-1 record. The Senators defense is stout, only allowing 18 points through five weeks, prior to last week, and their offense doesn't lack either. They've outscored their opponents 256-49 total on the season.
Meanwhile, Bob Jones was cold to start but has since started heating up, winning the last three straight. They come into week seven 3-3 overall, but 3-1 in region play. This region four clash will be the Patriots second home game of the season.
The Patriots own the all-time series 32-18, with wins in the past two straight seasons.
Click Here to Subscribe on YouTube: Watch the latest WAFF 48 news, sports & weather videos on our YouTube channel!
Copyright 2023 WAFF. All rights reserved.