Tigers and Trojans enter Week Six with top seed up for grabs
Muscle Shoals vs. Hartselle is our 48 Blitz Game of the Week.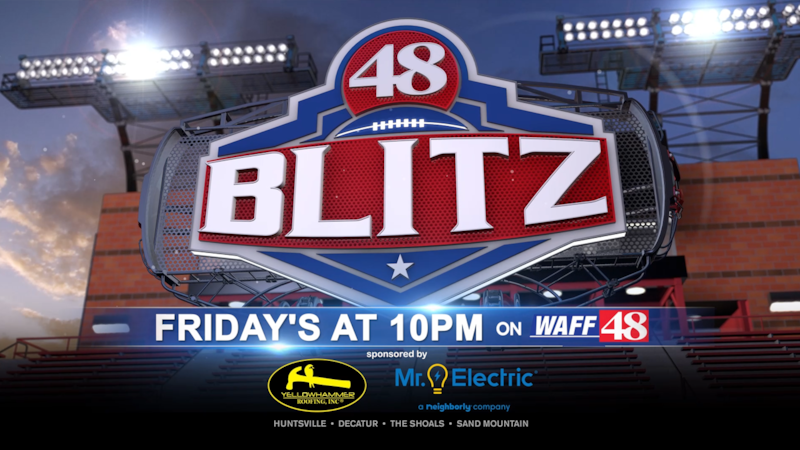 Published: Oct. 2, 2023 at 6:42 PM CDT
HUNTSVILLE, Ala. (WAFF) - The back-to-back reigning class 6A, region 7 champion Hartselle Tigers are set to face-off with the 5-0 Muscle Shoals Trojans in our 48 Blitz Game of the Week.
Both teams are undefeated in the region at the halfway point in the season.
After dropping the season opener, Hartselle has gone on a five-game winning streak. They rank third in the region for scoring, with an average of 31 points per game.
While Muscle Shoals remains undefeated overall. Scott Basden's Trojans lead the region in scoring with a combined 207 points through five games.
Last season's game would come down to a field goal in favor of the Tigers who would go on to complete a perfect regular season.
Click Here to Subscribe on YouTube: Watch the latest WAFF 48 news, sports & weather videos on our YouTube channel!
Copyright 2023 WAFF. All rights reserved.