Sheffield homicide suspect in custody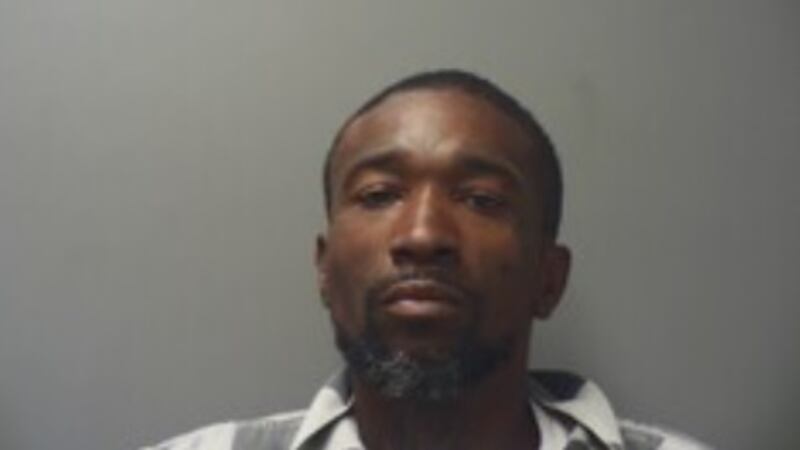 Published: Sep. 26, 2023 at 8:49 AM CDT
|
Updated: Sep. 29, 2023 at 9:31 AM CDT
COLBERT Co., Ala. (WAFF) - Sheffield police have the homicide suspect in custody following Tuesday morning's homicide investigation.
According to Sheffield Police, Dedrick Deshann Pride was spotted in Huntsville and was apprehended by the Huntsville Police Department.
Police say in his possession he had a handgun that was believed to have been used during the homicide.
The Sheffield Police along with Huntsville Police assisted in capturing the suspect.
Pride was then transported back to Sheffield by the Sheffield Police for questioning. He was booked into the Colbert County Jail and charged with Murder. He is being held without bond.
Police say he has connections to Sheffield and Tuscumbia. Detective Kenneth Elkins said Pride shot Hairrell twice early Tuesday morning. He said the woman who lives in this duplex witnessed the shooting and ran to the neighbors for help. Elkins said the neighbor scared Pride off. He ran away on foot and disappeared.
"So there was a female subject that was actually inside the residence when the shooting occurred," Elkins said. "And after speaking with her, she identified Pride as the shooter. Anyone with any information, no matter how far out of the Shoals area, definitely get in touch."
The Sheffield Police Department says officers responded to reports of an unconscious person on West Montgomery Avenue shortly before 5 a.m. on Sept. 26. Officers found 64-year-old Thomas Hairrell suffering from gunshot wounds near the front door of the residence.
Jama Hollins, who lives in the same duplex and found Hairrell's body spoke to WAFF 48 News and said her neighbor knocked frantically on her door around 4 a.m. looking for help. Hollins said behind her neighbor was a man she did not recognize. Hollins says she threatened to call the police and the man ran off. Hollins now believes that man may be the key to this investigation.
While that neighbor was sitting safely inside Hollins' car, Hollins said something felt off and decided to check that her neighbor's door was closed. Hollins pushed on the open door lightly and that is when she said she found Hairell on the ground.
"This feeling [was] just heavy on my shoulders, [so I] just said check the door," said Hollins. "So I took my finger [and] pushed the door open. That was when I found the body."
Hollins said it was devastating finding someone she knew on the floor like that.
"It was someone that I kind of sort of somewhat knew. It was someone that I saw sitting on the porch 24/7," Hollins said. "I'm standing up for Mr. Thomas because Mr. Thomas can't speak and tell who shot him."
The coroner said Hairrell's body was en route to Huntsville for forensics.
Listen to our 12 p.m. newscast for more:
Click Here to Subscribe on YouTube: Watch the latest WAFF 48 news, sports & weather videos on our YouTube channel!
Copyright 2023 WAFF. All rights reserved.