Former Tennessee lawmaker Brian Kelsey can stay out of prison while challenging sentencing
A federal judge has ruled that a former Tennessee state senator can stay out of prison as he challenges his 21-month sentence for violating federal campaign finance laws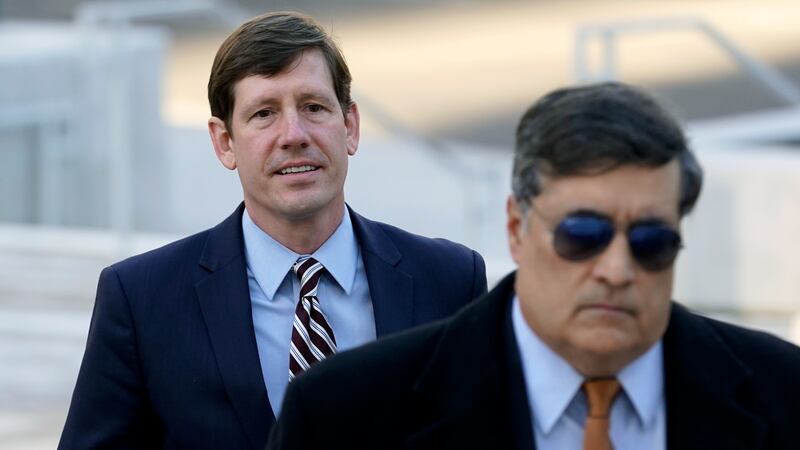 Published: Sep. 27, 2023 at 2:38 PM CDT
NASHVILLE, Tenn. (AP) — A former Tennessee state senator can stay out of prison as he challenges his 21-month sentence for violating federal campaign finance laws, a federal judge ruled.
Brian Kelsey, a Republican, was supposed to report to federal prison in October, but U.S. District Judge Waverly Crenshaw agreed Tuesday to let him remain free while his legal team appeals the prison term to the 6th U.S. Circuit Court of Appeals.
Kelsey received his sentence last month in a case centering on his attempts to funnel campaign money from his legislative seat toward his failed 2016 congressional bid.
His attorney, Alex Little, has argued that federal prosecutors violated Kelsey's plea agreement when they pushed for a harsher sentence after he attempted to withdraw his guilty plea.
"We are happy with the Court's decision, which recognized that Mr. Kelsey's appeal might prevail, and we are confident that we will," Little said in an emailed statement Wednesday.
Prosecutors have countered that Kelsey broke his deal first when he tried to back out of his guilty plea this year and that a harsher sentencing would have been appropriate, but they ultimately chose not to seek the tougher sentence.
Crenshaw disagreed, siding with Kelsey's attorneys that they have raised "a substantial question" over whether prosecutors crossed a line surrounding the plea agreement.
In March, Kelsey argued he should be allowed to go back on his November 2022 guilty plea because he entered it with an "unsure heart and a confused mind" due to events in his personal life; his father had terminal pancreatic cancer, then died in February, and he and his wife were caring for twin sons born in September. Crenshaw denied the change of plea in May.
Before that, Kelsey had pleaded not guilty, often saying he was being targeted by Democrats. But he changed his mind shortly after his co-defendant, Nashville social club owner Joshua Smith, pleaded guilty to one count under a deal that required him to "cooperate fully and truthfully" with federal authorities. Smith has been sentenced to five years of probation.
___
AP reporter Jonathan Mattise contributed from Nashville.